The Conners Star Sara Gilbert Believes This Is The Key To The Show's Success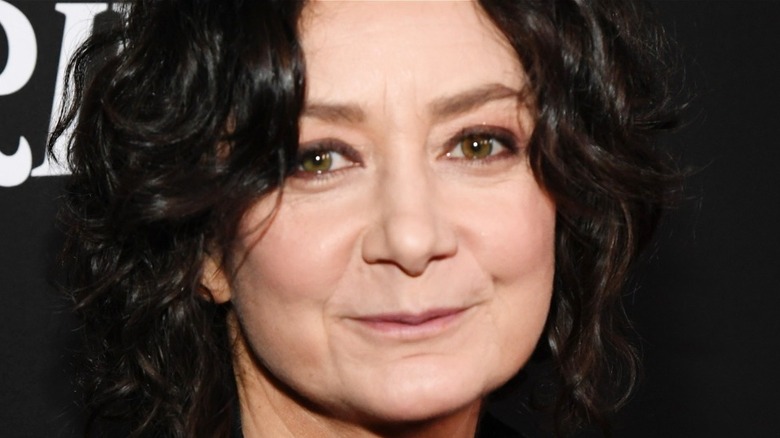 Kevin Mazur/Getty Images
There have been many family sitcoms over the years, but one family keeps coming back for more laughs, and that's the Conners. The blue-collar family from the fictional town of Lanford, Illinois, was first introduced in "Roseanne" back in 1988. During its original run, the show was on air for nine seasons, and it won five Primetime Emmys. It was revived on ABC in 2018 and ran for nine episodes before Roseanne Barr's firing. The spin-off series "The Conners" quickly followed, and the show is now going into its 5th season.
In the Season 4 finale, we see the three-couple mega-wedding go awry when Harris Conner-Healey (Emma Kenney) calls off her engagement to Aldo (Tony Cavalero). But two couples still make it to the altar. Darlene Conner (Sara Gilbert) marries Ben Olinsky (Jay R. Ferguson), and Jackie Harris (Laurie Metcalf) marries Neville Goldufski (Nat Faxon) in the Conner family living room. According to Variety, the sitcom continues to rake in the ratings for ABC, averaging 4.48 million viewers in Season 4. And with anticipation building in the lead-up to Season 5 following the mega-wedding, Gilbert recently shared the secret as to why the spin-off is so successful.
Putting together the perfect pieces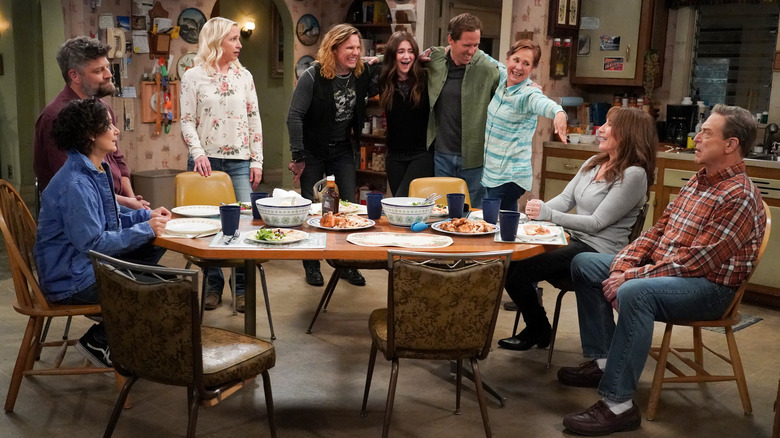 Eric McCandless/ABC
During an interview on "The Drew Barrymore Show", Sara Gilbert said that the success of "The Conners" boils down to multiple things. "it's just the right group of people and the right chemistry," she explained. "And another part of it is the writing staff is just incredible." 
Many of the show's storylines focus on the family living paycheck to paycheck, and sometimes not even making it to the next paycheck. For example, Dan (John Goodman) received an eviction notice in Season 3, and Darlene has been seen navigating her way through the job market during the spin-off. Gilbert noted that relatable storylines like these may be another possible reason for the show's success. "There aren't a lot of stories on television about working-class families and trying to break the cycle of poverty, trying to get ahead," she said. "And so I think we're trying to get into the nitty-gritty of what is it like to try to be surviving and getting ahead in this country and not quite being able to do it."
While the spin-off started with everyone all living under one roof, the family enters Season 5 of "The Conners" in an almost empty house. It seems that Darlene and Jackie will be getting used to married life, and Darlene and Becky (Lecy Goranson) will be adjusting to life outside of Dan's house once again. Season 5 of The Conners premieres on ABC at 8 p.m. on September 21, 2022.