Justice League Has A Post-Credits Scene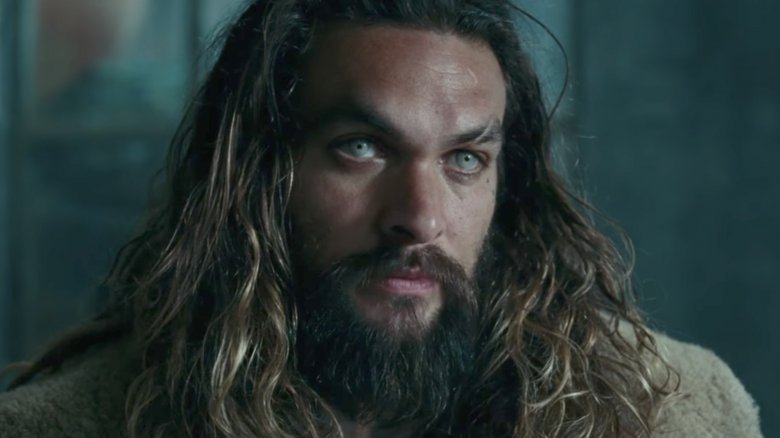 However you feel about Justice League once the end credits start to roll, you should stick around a few extra minutes.
Aquaman actor Jason Momoa confirmed to BBC Radio 2 that the upcoming DC ensemble will have a post-credits scene. When asked if fans need to hang out through all the credits, Momoa said, "They do. They do. You've gotta sit through the whole thing and go through the credits."
Although he wouldn't spill any beans about the scene, Momoa mentioned that he forgot it was there when he attended a screening with his family. "I forgot that it was in the script," he said. "It's fantastic."
Although post-credits scenes are a standard part of Marvel movies, last year's Suicide Squad is the only DCEU movie to include one so far. In that scene, Bruce Wayne (Ben Affleck) meets with Amanda Waller (Viola Davis) and offers protection in exchange for files on meta-humans, which sets up Justice League.
So what will we see after this movie? There are plenty of fan theories that Justice League will introduce the DCEU's Green Lantern. However, if an actor has been cast and filmed a scene, it's one of the best-kept secrets in Hollywood. It's always possible that the scene could just allude to the introduction of one of the Lanterns in the Green Lantern Corps movie expected in 2020.
There's also a chance that the scene could reveal the full extent of Darkseid's influence on the events of Justice League. The villain of the movie, Steppenwolf (Ciaran Hinds) is a slave to the ruler of Apokolips, and it's not known how much Darkseid will directly factor into the plot.
Whatever happens, we won't have to wait long to find out. Justice League hits theaters on Nov. 17.