Aquaman 2 Just Confirmed An Unexpected Addition From The Snyderverse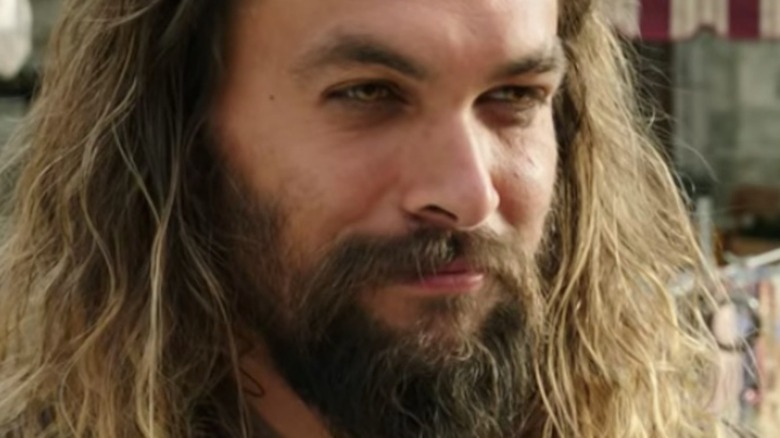 Warner Bros.
Compared to Marvel Studios' film and television slate, Warner Bros. is taking a much leaner approach with its DC Comics-based efforts. A handful of new franchises are on the horizon, such as "Black Adam" and "Batgirl," as well as a few sequels to beloved DCEU entries. One of the most anticipated continuations of the bunch is "Aquaman and the Lost Kingdom" from director James Wan. Set for a March 17, 2023 arrival, the film acts as a follow-up to 2018's "Aquaman," complete with all of the returning faces that you'd expect from such a feature.
With his trident in hand, Jason Momoa will once again lead the pack as Arthur "Aquaman" Curry, who became the king of Atlantis at the conclusion of the previous film. His allies, such as Mera (Amber Heard) and his parents, Atlanna (Nicole Kidman) and Tom Curry (Temuera Morrison), will also appear, in addition to some enduring threats. Despite his defeat in "Aquaman," it stands to reason that Orm (Patrick Wilson) has a bone to pick with Arthur, as does David Kane — aka Black Manta — (Yahya Abdul-Mateen II), who blames Arthur for the death of his father.
If that cast wasn't stacked enough, we've learned that the film has also added an unexpected Snyderverse favorite to its ranks.
Ben Affleck will return to the DCEU via Aquaman and the Lost Kingdom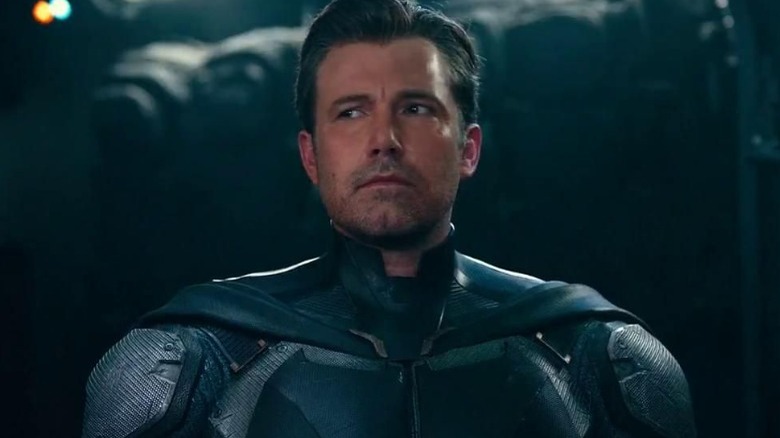 Warner Bros.
On July 28, 2022, Jason Momoa seemingly confirmed that Ben Affleck — the man behind the DCEU's Bruce Wayne, better known as Batman — will appear in "Aquaman and the Lost Kingdom." "REUNITED bruce and arthur. love u and miss u Ben WB studio tours just explored the backlot alright. busted on set all great things coming AQUAMAN 2 all my aloha j," Momoa wrote in an Instagram post, accompanied by a series of Instagram stories from a Warner Bros. backlot where he laughed over the fact that the secret is indeed out and paid Affleck a visit in his trailer.
Affleck made his first Batman appearance in 2016's "Batman v. Superman: Dawn of Justice" opposite Henry Cavill's Superman. From there, he'd go on to play the character in "Suicide Squad" and both the Joss Whedon and Zack Snyder versions of "Justice League," though he'd drop out of his Batman solo movie before it could get off the ground. We've known for some time that director Andy Muschietti's "The Flash" will be his final appearance in the role (one that he shared some intriguing comments about), but no one anticipated he'd have one more go-around before that in "The Lost Kingdom."
It remains unknown how heavily Ben Affleck will factor into the next "Aquaman" film and whether he'll suit up as Batman or pop in as Bruce Wayne. Hopefully, we'll learn more sometime before "Aquaman and the Lost Kingdom" hits the big screen.