Sons Of Anarchy Fans Think This Character Had The Most Tragic Life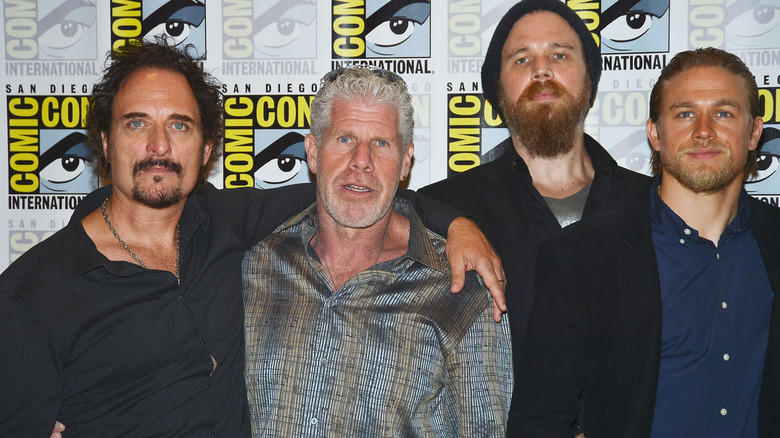 Frazer Harrison/Getty Images
Shakespeare's famous tragedy "Hamlet" has had many adaptations over the years, but one of the most interesting and true to form is Kurt Sutter's biker drama "Sons of Anarchy." It's certainly not a beat-for-beat remake of the play, but the story of Jax Teller (Charlie Hunnam) and his motorcycle club still plays homage to one of the most tragic stories ever told. Like Hamlet, Jax is spurred to act against his mother Gemma (Katey Sagal) and stepfather Clay Morrow (Ron Perlman) by his father beyond the grave. Only instead of a ghost urging Hamlet, Jax is motivated by his father's posthumous manuscript. And of course, the most telling aspect of all is that Jax is one of many to die at the end of "Sons of Anarchy."
Barely anyone of note makes it out alive, making the series a classic tale of woe and revenge. But still, there are some characters that are more tragic than others. Despite Jax's brutal end, he is not the character that has had the most tragic life, as several "Sons of Anarchy" fans have posited.
Opie was never able to catch a break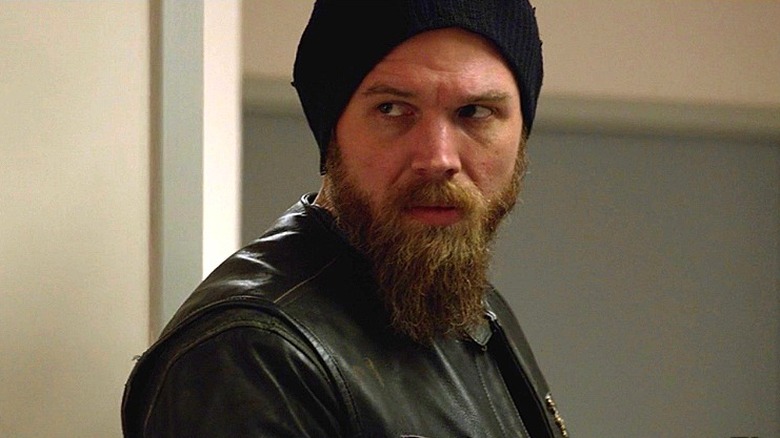 FX
From the moment that Opie Winston (Ryan Hurst) first appears on screen, he is doomed. Opie is a legacy in the club just like Jax, but it doesn't save him from his unfortunate circumstances. Only recently released from prison after doing five years for the club, his wife Donna (Sprague Grayden) is apprehensive about him being involved with SAMCRO, which causes them to have cash flow problems. Things only get worse for him as the seasons progress. Fans on Reddit noted that out of all the characters, Opie loses just about everything.
"[Opie's] whole family got destroyed by the club life after serving 5 years," pointed out u/doggfoodandchronic. "His wife's murder left him in shambles." At the end of Season 1, Opie is in such dire straits that Clay decides to assassinate him. Unfortunately, it is Donna who ends up getting killed by accident after her husband allows her to use his truck. Opie becomes a shell of a person after that and continues to struggle.
"[It] really never got better after he joined the club," commented u/MommD3. "He never connected with his kids or the girl he married." Opie marries Lyla (Winter Ave Zoli) in the hope to move on with his life, but it never sticks. Clay once again comes for his family and this time, he kills Opie's father Piney (William Lucking). From there, Opie is a time bomb of pain, ultimately leading to his tragic sacrifice.
Opie is the Ophelia of this story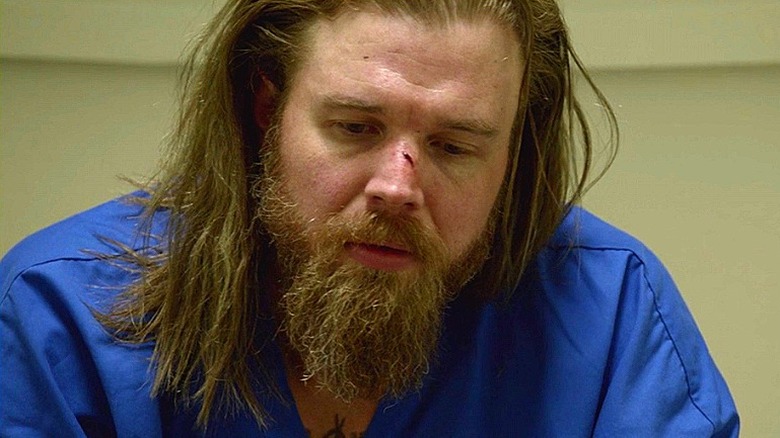 FX
Bustle and Digital Spy are among the outlets that the connection between Opie and Hamlet's tragic love interest Ophelia. Opie and Jax are closer than brothers, making his demise just as traumatic for Jax as it is for Hamlet. Ophelia dies by suicide, which is uncomfortably close to how Opie goes out in his final moments. During their conflict with Damon Pope (Harold Perrineau) the Sons find themselves in prison with only one escape route — giving Pope the life of a Son. Already enduring so much grief, Opie volunteers his own life and is beaten to death in one of the most heartbreaking moments of "Sons of Anarchy."
Jax is naturally devastated by the loss of his closest friend, but the real tragedy is Opie's story. From the get-go, he encounters more emotional torment than anyone should ever have to. His life seems like a constant deluge of insurmountable odds, which ends up breaking him. Saying goodbye to Opie was not only emotional for viewers but for Ryan Hurst as well.
"I wanted everybody to stand behind the camera for the last shot so I could look at them,"  Hurst told Entertainment Weekly about Opie's final moments. "If you look at that last shot of Opie, he is just looking at all my brothers, and saying... thank you."
If you or anyone you know is having suicidal thoughts, please call the National Suicide Prevention Lifeline by dialing 988 or by calling 1-800-273-TALK (8255)​.