Matt Smith Feared One Part Of His House Of The Dragon Costume Would Impair His Performance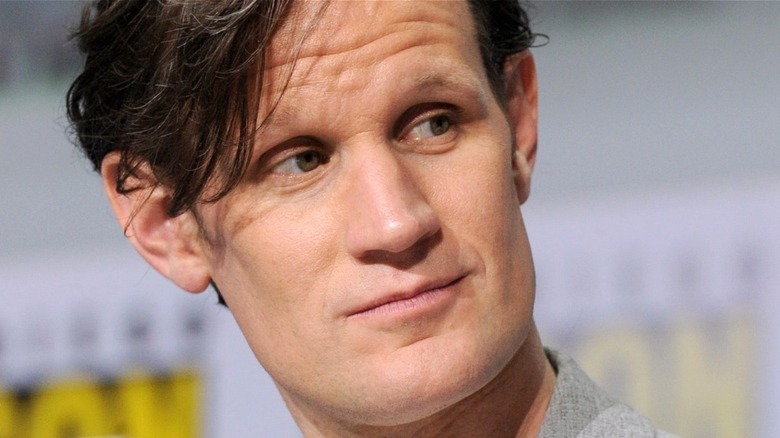 Albert L. Ortega/Getty Images
"House of the Dragon" is rapidly approaching its premiere date of August 21, and it'll mark the first of what should be many "Game of Thrones" spin-offs to make its way to HBO. Co-developed by "A Song of Ice and Fire" author George R.R. Martin, and based on his "Fire & Blood" novel, "House of the Dragon" is set 200 years before "Game of Thrones" and focuses on the civil war within the Targaryen house. The series comes a little over three years after the divisive final season of "Game of Thrones," which saw an end to many storylines that had been building for years.
Given that it takes place so long before "Game of Thrones," "House of the Dragon" is bringing in a brand new cast of A-listers for viewers to fall in love with and despise in equal measure. Perhaps one of the most significant additions to the show is none other than "Doctor Who" alum Matt Smith, who will be stepping into the role of Daemon Targaryen, a prince who is heir to the Iron Throne. Smith is no stranger to high-profile roles, and he'll seemingly fit in perfectly in this fantasy world of blood and betrayal. However, there's one part of his performance that he initially feared would impair it, and it came down to a key piece of his costume.
Matt Smith had reservations about his blond wig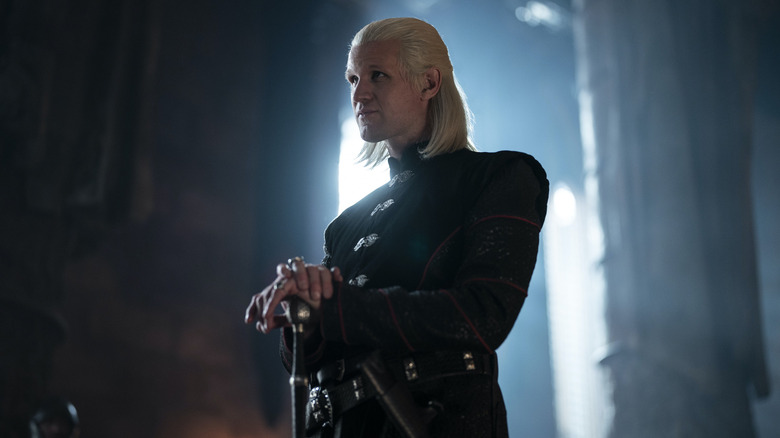 Ollie Upton/HBO
During an interview with The Hollywood Reporter, Matt Smith and other cast members of "House of the Dragon" spoke at length about their experiences filming the series. While he had a lot of great things to say about the experience, Smith revealed that one part of his wardrobe initially left him concerned over how it would affect his performance. "I was like, 'How can I act through this blond wig?' because all you can see is the blond wig when you first put it on," Smith said.
Smith revealed that the process for applying the wig was a long one and he wasn't sure how it would impact his scenes. However, he eventually warmed to the costume, especially since his character actually has more than one hairstyle on the show. "But it's like anything, you get used to it and learn to ignore it. It was cool in the end, I've got three sorts of distinct haircuts in this, which is lucky because everyone else has just one thing all the time," Smith told the outlet. Adjusting to any role, especially one in a high-fantasy environment that requires a lot of elaborate costumes and wigs, is probably not an easy thing for any actor. Hence, Smith's initial concerns make a lot of sense. But given his acting pedigree, it's not at all surprising that he overcame such concerns.
"House of the Dragon" premieres on HBO on August 21, 2022.