The Price Is Right Model You Likely Didn't Recognize On Grey's Anatomy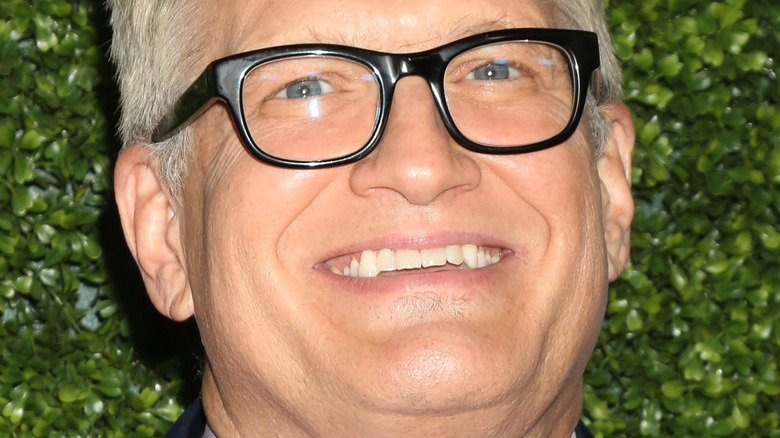 Kathy Hutchins/Shutterstock
The famed women who present the prizes on "The Price Is Right" were initially nicknamed "Bob's Beauties" after the host of the show, Bob Barker, from 1972 to 2007. Now they're known as "The Price Is Right" models, and the show is hosted by Drew Carey.
Over 25 women have appeared on "The Price Is Right" as floor models, but the job has come with serious difficulties. Several models have sued Barker and the series for wrongful termination, harassment, and even racial discrimination (via Time). However, according to Fox News, this seems to have led to some significant changes on set. The models now have a larger role on the show, and the first-ever male model, Rob Wilson, was hired in 2020 for a run of episodes (via People).
Many of the show's floor models have also done their fair share of acting, like this experienced performer who was in multiple episodes of the hit series "Grey's Anatomy."
Kathleen Bradley played a nurse on Grey's Anatomy
Kathleen Bradley appeared on "The Price Is Right" from 1990 to 2000 (via BuzzerBlog), but was also a musician and actress in addition to her successful modeling career. She was a singer in two disco bands in the '70s, The Love Machine and Destination (per VladTV), before making her screen debut as a nurse on "Good Times" at the end of the decade.
Bradley didn't make another media appearance until the series "Amen" in 1988, but her notable credits include "Harlem Nights," the television series "A House Divided," and a role as the unfaithful neighbor Mrs. Parker alongside the memorable cast of "Friday."
She also played a nurse on two episodes of "Grey's Anatomy" in 2016 and 2018, respectively. These weren't big, scene-stealing roles, but Bradley feels thankful for how well her screen career has gone, along with her time on "The Price Is Right." In an interview with VladTV, Bradley said, "What a blessing, how wonderful and divine that all this would have happened to me, and is still going on."