The First 48 Season 10 Episode 4 Had Audiences Fuming Over The Cops. Here's Why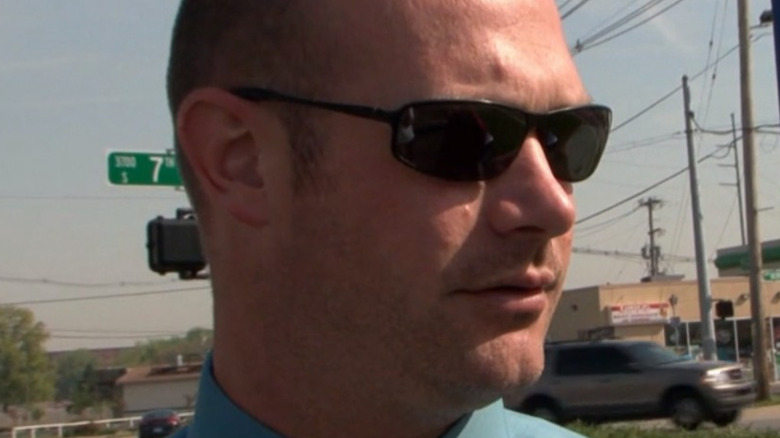 A&E
The documentary-style cop show "The First 48" follows police departments as they try to find evidence and solve cases within the crucial 48-hour period after the crime is discovered. Like other police-based shows viewers are familiar with, such as "Cops" and "Live PD," it has faced its share of controversies over the years. In 2013, when the producers wouldn't agree to donate $10,000 an episode to the Police Athletic League, Miami Police Chief Manuel Orosa decided not to renew the department's contract with A&E (via Miami New Times). And in 2016, after "The First 48" was accused of meddling in a triple homicide and complicating the case, New Orleans also ended their contract with the show (via Nola).
Though overall, viewers have been pretty impressed with the detectives and police work on "The First 48," there have been times when there's been concern that a confession was coerced, and fans of the show have been pretty vocal on social media when they think the cops have been acting unfairly. In Season 10, Episode 4 ("Off The Tracks"), viewers were upset about the cops' behavior toward the two suspects of a homeless man's murder.
Viewers felt the suspect was coerced by the detective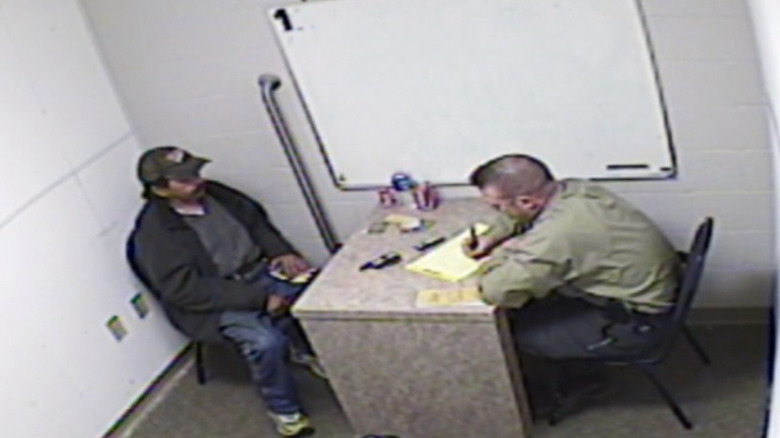 A&E
"The First 48" Season 10, Episode 4 ("Off The Tracks") featured a rookie, Detective Collin King, who a voiceover said had been in the department for six months, and the case in question will be his first as lead investigator. The case involves a dead man named Dale found in a homeless camp. King tried to find a lead, but kept coming up short. When he zeroed in on two 60-year-old twins that were longtime friends of the man and lived nearby where his body was found, viewers were not happy. The first comment by The_Boxing_Cat said, "Seems to me they got the wrong guy. The rookie was pathetic."
The two suspects, Larry and Terry, were incoherent and had both previously been arrested for public intoxication. They're targeted by King because they live in the area where Dale's body was found and were friends and drinking buddies, but beyond that, there's no hard evidence they had anything to do with his death. "I was disgusted watching this episode," wrote another reviewer. "The interrogation was pathetic. They lied to the suspects and the suspect said maybe something happened and he didn't remember. There was zero evidence and they charged the man. What a disgrace to real detectives."
With a 3.3/10 — one of the lowest ratings of the show — it's clear "Off the Tracks" struck a sour note with many of the show's fans, with one reviewer vowing to "skip any future episodes that might have Detective King in it."