The SNL Skit That Always Has Fans Seeing Red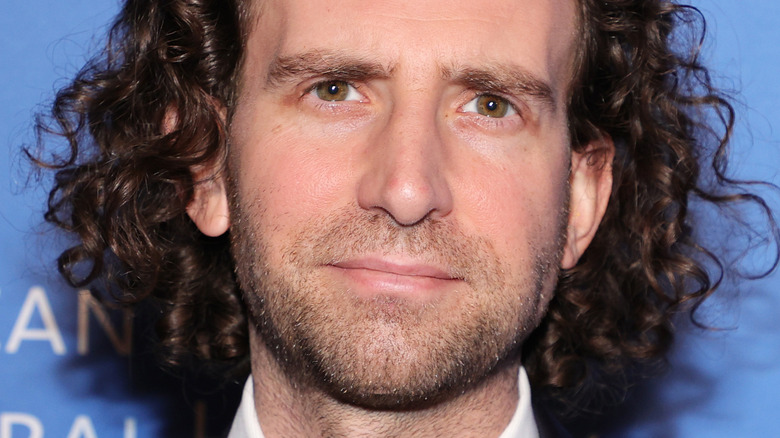 Theo Wargo/Getty Images
"Saturday Night Live," if you can believe it, has been on the air since 1975. The premiere episode was hosted by the late George Carlin (via History), one of the most revered stand-up comedians of all time. People have been tuning in every Saturday night for the past 47 years because the show not only takes on the pop culture and political issues which are most relevant to viewers' lives, but they do so with (mostly) live performances in a world where stage productions make up an ever-shrinking corner of the entertainment industry (according to the Los Angeles Times).
But not every episode is chock-a-block full of pure comedy gold. Since the show's inception, showrunners have faced public scrutiny for sketches that audiences have found infuriatingly unfunny. Insider published a thorough report back in 2021 highlighting the most egregiously offensive sketches, which range from a Richard Pryor and Chevy Chase skit from the show's first season laced with racial epithets to a 2009 sketch featuring Kenan Thompson and Blake Lively making light of domestic abuse (and many, many more). The sketches have been very hit-or-miss in the 47th season of "SNL." But the May 14, 2022, cold open still has people upset.
Nobody was laughing at SNL's Johnny Depp/Amber Heard cold open sketch
In April of 2022, the Johnny Depp vs. Amber Heard defamation trial started in Fairfax County, Virginia (via New York Post). Both actors and former spouses sued one another for making false claims about their romantic relationship, with both parties saying they had caused material damage. But when the lurid details of their problematic marriage came to light during the case, it ignited many poignant discussions about the chronically under-addressed problem of domestic abuse in intimate partner relationships.
So when "SNL" decided to parody the trial in one of their cold open sketches, viewers were appalled with the lack of tact the writers showed (via Newsweek). The sketch parodied the courtroom proceedings with a specific focus on an incident in which Depp alleges Heard purposefully defecated in his bed. The scatological humor featured in the "SNL" sketch relied on exceptionally childish vocabulary to solicit laughter, but viewers on social media were having none of it.
Verified Twitter user @JorCru was incredulous that the network would allow such serious subject matter to be made light of for the sake of comedy. Professional author and writer @gabalexa saw red in more ways than one: "If my very public intimate partner violence trial was turned into an 'SNL' skit, I would go full Scarlet Witch on 30 Rockefeller Plaza." And @MarcusL_Crassus had strong opinions about the racist caricatures in the skit, as well as the hypocrisy with which he believes the show covered the "Will Smith Oscars slap." Just about the only people laughing were news media outlets having fun coming up with punny, poop-themed headlines.
If you or someone you know is dealing with domestic abuse, you can call the National Domestic Violence Hotline at 1−800−799−7233. You can also find more information, resources, and support at their website.