Shark Week 2022 Reveals Something Unexpected About Cape Cod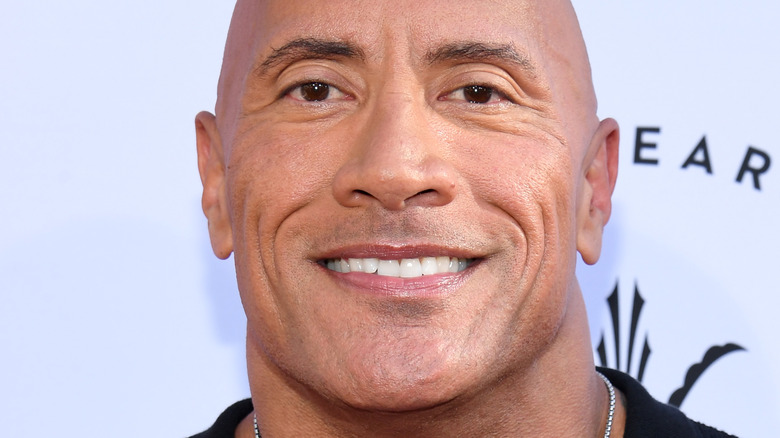 Jon Kopaloff/Getty Images
Since first premiering in 1988, Discovery Channel's Shark Week — the annual, week-long scheduling of all things sharks — has become a phenomenon. While originally it was just a series of shark-based shows, Shark Week added a host in 2000, with the first being zoologist Nigel Marven. But after a few years, they moved to celebrity hosts, such as Mike Rowe, Andy Samberg, and horror director/actor Eli Roth. For 2022, Shark Week is hosted by Dwayne Johnson (via CNN).
When most people think of areas where sharks — and great whites in particular — are located, they often think of Australia, South America, Hawaii, California, and Florida. This makes sense, given that — according to the 2021 International Shark Attack File — the majority of shark bites on humans have occurred in these places. The U.S. had 47 unprovoked shark bites in 2021, with Florida coming in first place with 28. Despite the proliferation of shark attacks in these parts of the country, 2022's Shark Week focuses on the waters around Cape Cod in Massachusetts, and viewers will discover something fascinating and unexpected about the area.
There are more white sharks off Cape Cod than ever before
Even though many sharks call the waters of the Atlantic Ocean home, many forget that Cape Cod is teeming with the predators, with two dozen spotted on a recent weekend (via masslive.com). 2022's Shark Week plans to highlight the area, with one show called "Monsters of the Cape" that will feature shark scientists testing out a new shark deterrent barrier in the shark-infested waters. "It was probably one of the most thrilling things I've ever done," marine biologist Craig O'Connell told the Boston Herald about jumping into the icy water 10 feet from a 15-foot great white. "I was in pure amazement. It was so graceful, and cruised right by the barrier."
While the Atlantic Shark Institute noted an increase of white sharks in the Cape Cod area is up by 24% from the year before, scientists aren't sure if it's due to conservation efforts succeeding or more transmitters on the sharks in the waters than ever before (via Boston Globe). For viewers interested in the Cape Cod shark explosion, another show, "Great White Intersection," will actually highlight the growing number of great white sharks in the Cape Cod area following the deadly shark attack of Arthur Medici in 2018, the first shark bite related death in 82 years.