Nightwing Director Says They Haven't Started Casting Yet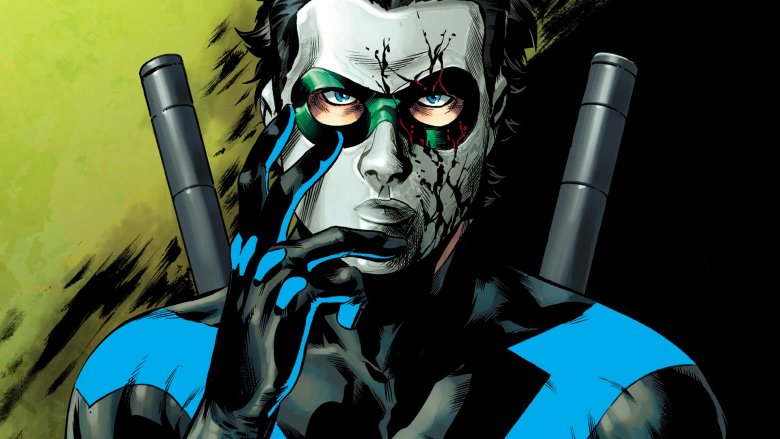 Don't believe everything you hear. Nightwing director Chris McKay recently announced on Twitter that, despite rumors to the contrary, the casting process for the film has yet to begin. "When we do you'll hear something because our search will be far and wide," he wrote.
Nightwing, aka Dick Grayson, was first introduced in Detective Comics in 1940. The character became Batman's legal ward after his parents were murdered, eventually being the first to take on the name Robin. He became Nightwing after leaving to fight crime on his own in the nearby city of Bludhaven. Nightwing has also served as the leader of the Teen Titans. The Accountant's Bill Dubuque is currently working on the script for the film, and McKay says that if he's ready, they could go into pre-production as early as next year. 
Casting for Nightwing has been the center of much discussion, especially after Stranger Things and Power Rangers star Dacre Montgomery reportedly Tweeted (and then deleted) a picture of the character, suggesting he had landed the part. However, as it turns out, they haven't even started looking, although that doesn't mean Montgomery's name won't be in the mix once they start their search. The Disaster Artist's Dave Franco has also expressed interest in the part, and, although it's very unlikely, McKay could even consider Michael Cera, who voiced Dick Grayson in his LEGO Batman Movie.
Nightwing has martial arts and combat skills, as well as gymnastics abilities from his acrobatic family The Flying Graysons, and McKay has previously said that it's important that whomever they cast is able to live up to the character's impressive physical attributes. "It has to be full commitment," he wrote on Twitter. "Every day. It is going to be [grueling] from a martial arts, gymnastics and stunt perspective. Also emotionally taxing. It's going to be real."
No release date has been set for Nightwing yet.