Whatever Happened To Misfit Foods After Shark Tank?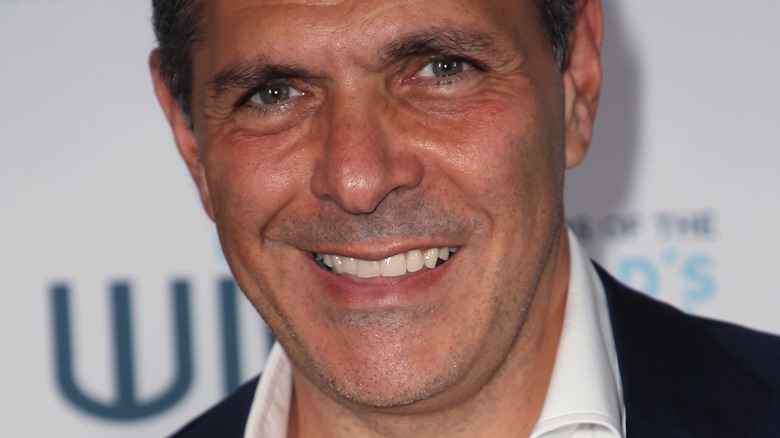 David Livingston/Getty Images
For business owners who appear on "Shark Tank," one thing they can almost always count on is the "'Shark Tank' bump. According to a survey by Inc.com, on average businesses see a 250% increase in sales after appearing on the ABC reality show–whether they make a deal with one of the celebrity investors or not.
Still, the "'Shark Tank'" bump is never guaranteed, and even if a company does enjoy the "'Shark Tank' bump," that's no promise of long-term success. Plenty of companies have seen a temporary post-"Shark Tank" sales uptick only to falter anyway. That's why it's always worth checking in on a company's prospects to see how it's doing after "Shark Tank."
Entrepreneur Phil Wong appeared on "Shark Tank" in 2021 to pitch his company, Misfit Foods. The company uses "ugly" produce and meats–so-called unsightly food items that supermarkets wouldn't ordinarily sell–to make sausages. The company's goal is to provide a more sustainable meat product than what's currently on the market. Wong wanted $250,000 for 5% of the company.
Sharks Mark Cuban and Daniel Lubetzky were impressed enough to team up make a deal with Wong for $300,000 in exchange for a 15% equity stake (via Shark Tank Blog). No "Shark Tank" record, but a solid haul nonetheless. 
So, how is Misfit Foods doing one year later?
Misfit Foods is now known as Phil's Finest
It's only been about a year since Misfit Foods appeared on "Shark Tank," and in that time the biggest news is that the company has rebranded. It's now known as "Phil's Finest."
Part of the reason for the rebrand is the company's history. Phil Wong and fellow Georgetown alum Ann Yang started Misfit Foods in 2014 as a cold-pressed juice company that utilized misshapen fruits and vegetables to make juice. The shift to sausages was in 2019 (via Georgetown Social Innovation and Public Service Fund).
The company changed its name both to give itself a fresh start in the sausage market, as well as to resolve a branding issue (via Nosh).
By the time Misfit Foods/Phil's Finest appeared on "Shark Tank," the company had already done $800,000 in sales and was on track to make $1.2 million in its first year (via Shark Tank Blog). Twenty percent of those sales came from the company's affiliation with Whole Foods, while the rest were online. Phil's Finest hasn't shared any sales numbers for 2022 yet, so it's too early to say whether the company has enjoyed a "'Shark Tank' bump." Since Phil's Finest's products remain available at Whole Foods as well as online at companies like Fresh Direct and Good Egg, it's likely it will improve on those numbers. The biggest complication is the rebrand, so time will tell how much that's a factor.