The SNL Skits That Brought Kate McKinnon The Most Joy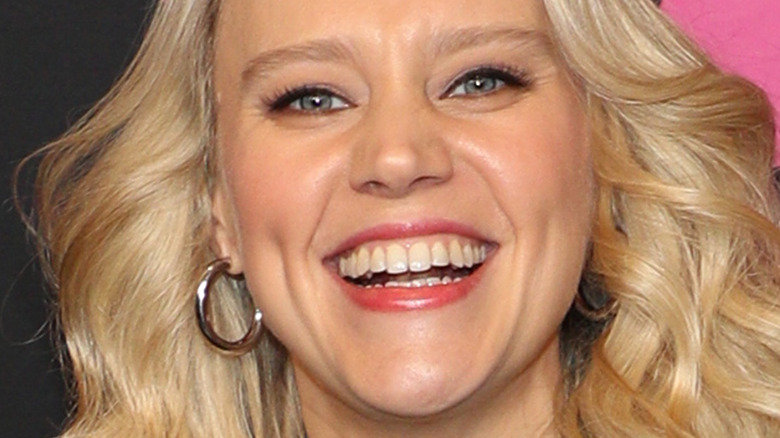 Rob Kim/Getty Images
"Saturday Night Live" has been around since 1975, changing its main cast many times. It's been known to be a proving ground for some of the greatest actors and comedians. Steve Martin, Will Ferrell, Eddie Murphy, Jimmy Fallon, Amy Poehler, Tina Fey, Adam Sandler, Robert Downey Jr., Kristen Wiig, and several others have had successful careers. That's the thing; every cast member is different. Some stay for years and others leave after one season. Kate McKinnon has had some memorable "SNL" moments and was one of those cast members who stuck around for a while.
McKinnon joined "SNL" back in 2012 and quickly rose to popularity. This would lead her to a multitude of other supporting and even starring roles in feature films like "Ghostbusters," "Rough Night," "Bombshell," "Masterminds," "Office Christmas Party," and more (via IMDb). However, McKinnon won two Emmy Awards for outstanding supporting actress in a comedy series in 2016 and 2017 for her work on "SNL."
Many of the skits McKinnon was a part of during her time on "SNL" have become popular, including the original 2015 "Close Encounter" bit with Ryan Gosling, which has over 50 million views on YouTube. Although, McKinnon recently revealed the one skit that always brought her the most joy.
Kate McKinnon loved performing on Weekend Update
In a conversation with Interview Magazine, Kate McKinnon was asked to answer questions from some of her celebrity friends, including her former "Saturday Night Live" cast member, Seth Meyers. One of Meyers' questions for McKinnon was, "When did you feel the most joy performing?" Of all the skits she had been in, McKinnon explained that being a guest character on "Weekend Update" was always where she felt the most joy. She said, "My favorite thing is to do a 'Weekend Update' desk character because you're really connected to the audience who are right there. You're out in front talking to them, but in character."
So, for McKinnon, it meant feeling closer and connected to the crowd as the "Weekend Update" set at "SNL" brought them closer to an audience. McKinnon continued that whoever is running "Weekend Update" lets her feed off their energy and laughs. She further explained, "I just feel buoyed by it and by [their] generosity and impeccable timing. It's sort of like floating, really. It really does feel like that."