The Golden Girls Fans Agree This Is The Series' Weakest Episode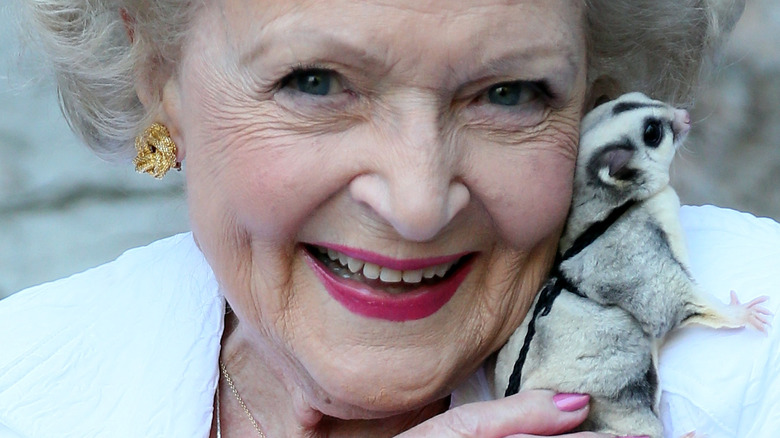 David Livingston/Getty Images
Grab yourself a slice of cheesecake because we're here to talk about "The Golden Girls." Set in Miami, Florida, the show follows four women who find companionship with each other as they live out their golden years. The series wouldn't be the same without its incredible cast, which features Bea Arthur, Betty White, Rue McClanahan, and Estelle Getty. This winning combination kept audiences laughing for seven seasons. In a society that places little value on women over a certain age, the show serves as a reminder that getting older is a natural part of life that comes with its own adventures. With impeccable writing, poignant storylines, and a heartfelt message at its core, it's no wonder that the series has remained relevant decades after it went off the air.
Without dim-witted but compassionate Rose (White), promiscuous and passionate Blanche (McClanahan), intelligent and quick-witted Dorothy (Arthur), and sly but lovable Sophia (Getty), the series wouldn't be the same. Whether our heroines were tackling a crisis or gathered around the kitchen table for a late-night gossip session, they could always rely on each other for comfort and a laugh. The series is so great that it can be hard to rank the best episodes of "The Golden Girls," though there are a few installments that viewers could have done without. Let's look at what fans believe to be the show's weakest episode.
Empty Nests was a flop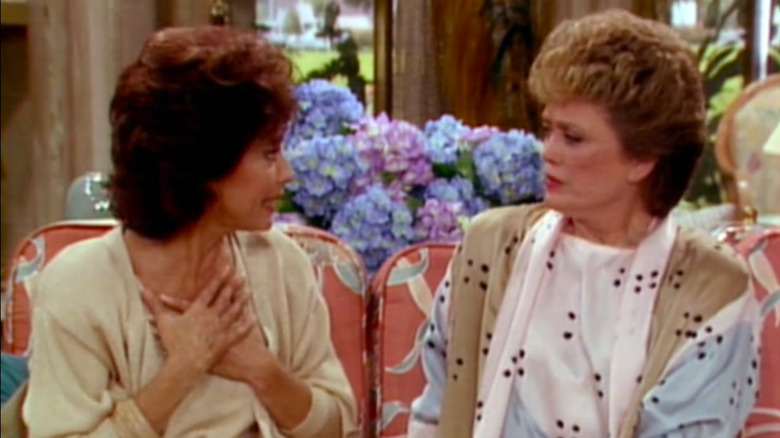 NBC
In a Reddit thread that asked fans which episode of the series was their least favorite, "Empty Nests" won by a landslide with 127 votes. The series featured plenty of wacky storylines, but the final episode of Season 2 falls flat compared to the show's signature brand of humor. The episode, designed as a backdoor pilot for a series called "Empty Nest," focuses on Renee Corliss (Rita Moreno). Now that all her kids are off at college and her husband, George (Paul Dooley), is always busy with his medical practice, Renee feels unfulfilled, so Blanche, Dorothy, Rose, and Sophia help her find a solution.
However, the beloved foursome barely appears in the episode. Instead, viewers are introduced to Corliss' circle of friends and loved ones, a group of characters that lack any definition or charm. The narrative is directionless and lacks an emotional anchor, leaving the episode shockingly bland.
For some fans, it's the worst storyline featured on the show. Reddit user u/ShareComprehensive97 notes that the installment was "Boring, boring, boring — although I love Rita Moreno." In interviews, Moreno stated that filming the episode was "embarrassing" because of production issues, which likely contributed to the plot's uncertain tone (via FoundationInterviews). The "Empty Nest" concept was later retooled before hitting the air. Even though Moreno and Dooley didn't reprise their roles on the show, Estelle Getty appeared as Sophia in later seasons.