The Actor You May Not Have Noticed In Almost Every Darren Aronofsky Film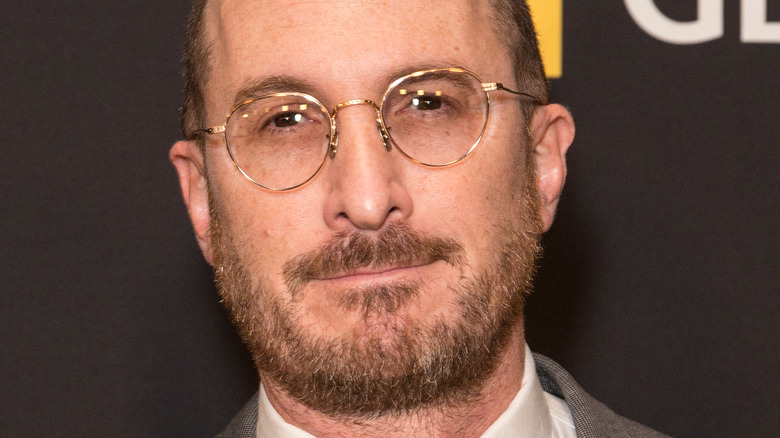 lev radin/Shutterstock
Darren Aronofsky has made some of the most revered indie arthouse movies in modern cinema. Though the writer-director remains controversial, even his detractors have to admit that the filmmaker has a distinctive style that is all his own.
Aronofsky first sprang into the mainstream public consciousness on the back of his devastating second feature-length film, "Requiem for a Dream." Based on the novel by Hubert Selby Jr., the adaptation follows four New Yorkers as they descend into increasingly desperate and horrific depths while succumbing to their addictions. Since then, Aronofsky has gone on to make several divisive films, including "The Fountain," "Noah," and "mother!" (via New York Times). Still, other films from the auteur like "Black Swan" and "The Wrestler" have been embraced by the critical community at large. 
Regardless of how you feel about Aronofsky's style or his filmography, there's definitely a common element that you may have missed in most of his films.
Mark Margolis has been in all but one of Aronofsky's films to date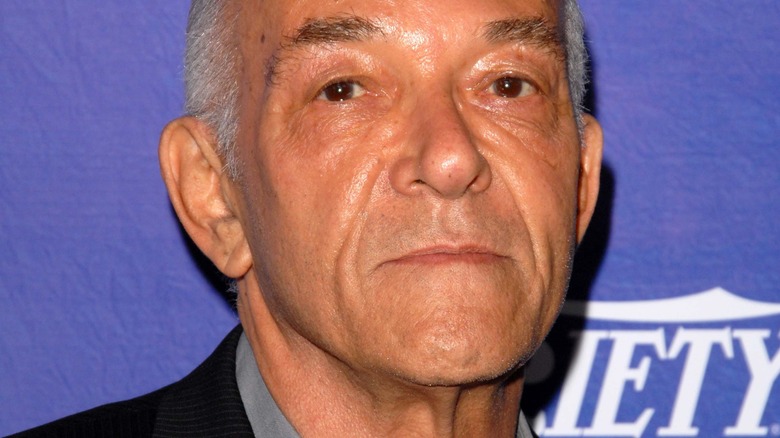 s_bukley/Shutterstock
Mark Margolis has been working steadily as a character actor for decades. However, the actor tends to disappear into his roles, which is why you may not have realized that he has been in nearly every single movie that Darren Aronofsky has ever made. Of the auteur's seven feature films, Margolis has appeared in all but the most recent effort from the writer-director: "mother!" 
Outside of Aronofsky's work, "Breaking Bad" and "Better Call Saul" fans will no doubt recognize Margolis as Hector Salamanca. A character who has made much of his impact by simply reacting with intense facial expressions and ringing a bell, Margolis' subtle acting abilities are undoubtedly a significant factor in the antagonist's success and popularity.
Though Margolis has over 160 acting credits, there are several other notable films that viewers might recognize him from. The actor has appeared in "Scarface," "Gone Baby Gone," "Hannibal, " and "End of Days," just to name a few. Meanwhile, the performer has also appeared on seminal TV shows like "Law & Order," "Oz," and "Sex and the City."
Darren Aronofsky and Mark Margolis seem close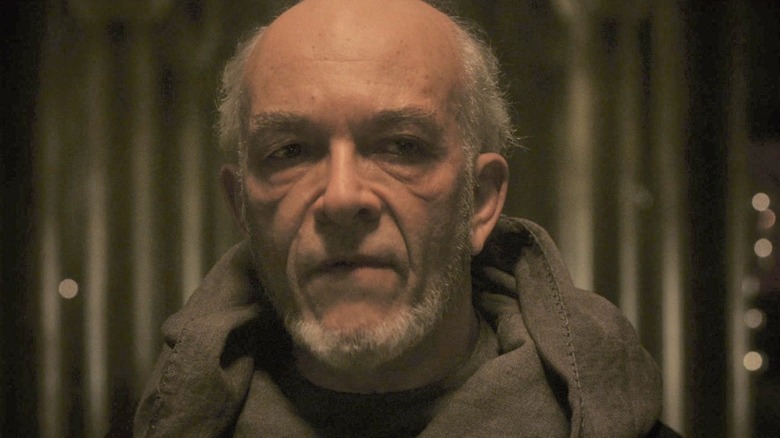 Warner Bros Pictures
It would appear that Darren Aronofsky and Mark Margolis have become somewhat close over the course of their many collaborations. For instance, when Margolis was nominated for an Emmy for his "Breaking Bad" work in 2012, Aronofsky took to Twitter to show his support. "To clarify: Mark Margolis, an actor from my films, is nom[inated] for his first Emmy," the filmmaker tweeted. "A veteran and legend and [he] has never won anything. So, help him win."
For his part, Margolis spoke to Empire about his most recent collaboration with Aronofsky, "Noah." In the biblical epic, Margolis provides the voice of the fallen angel Magog, a massive creature made of rock. "They used me and my voice, but they had a pole standing up from a backpack I was wearing so that Russell [Crowe] had a sightline of a person 12 feet high," said Margolis. "I hope that some of my facial movements are used in the final thing." Though Margolis was absent from Aronofsky's most recent film, perhaps the two will be collaborating again in the future.