Syfy Casts Villain For Superman Prequel Series Krypton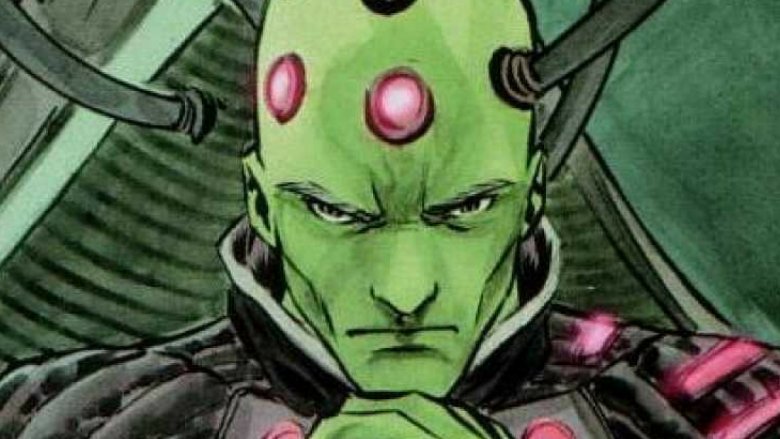 Syfy has added even more stars to the cast of their upcoming Superman prequel series Krypton. According to Deadline, Paula Malcolmson and Blake Ritson have joined the series, which is set to debut at some point in 2018.
Krypton is set 200 years before the birth of Superman, there known as Kal-El. Years before his birth, the House of El was shamed and ostracized. The series will follow the journeys of his grandfather Seg-El (Cameron Cuffe) to bring hope and equality to Krypton, turning a planet in disarray into one worthy of giving birth to the greatest superhero ever known.
Malcolmson is described as being a "pivotal" guest star in her role as Charys, the matriarch of House El. Charys, who was played by a different actress in the original pilot, helps her son Seg as he tries to figure his way around Kandor City, their home on Krypton which is currently being torn apart by oppression and revolt. Malcolmson previously starred on Showtime's Ray Donovan; she is next set to appear in the BBC miniseries Coming Home.
Ritson is set to be a series regular in his role as Brainiac, described as "one of Superman's oldest and most dangerous foes." Brainiac is "a parasitic, hyper-advanced alien android of immense intelligence," so you can imagine the myriad of threats that he could choose to unleash on the people of Krypton. Ritson previously appeared on Starz's Da Vinci's Demons and is also known for RocknRolla, Titus, Indian Summers, and For Elsie.
Man of Steel writer David S. Goyer will executive produce the series, which has Peaky Blinders' Colm McCarthy attached as a director. The show also stars Georgina Campbell (King Arthur) as Lyta Zod, daughter of General Alura Zod, Shaun Sipos (The Vampire Diaries) as Seg-El's unlikely human mentor Adam Strange, and Ian McElhinney (Game of Thrones) as Seg-El's grandfather Val-El. Other stars include Elliot Cowan (Da Vinci's Demons) and Ann Ogbomo (World War Z). Sleepy Hollow's Damian Kindler is the showrunner.