Where Is Deadliest Catch Actually Filmed?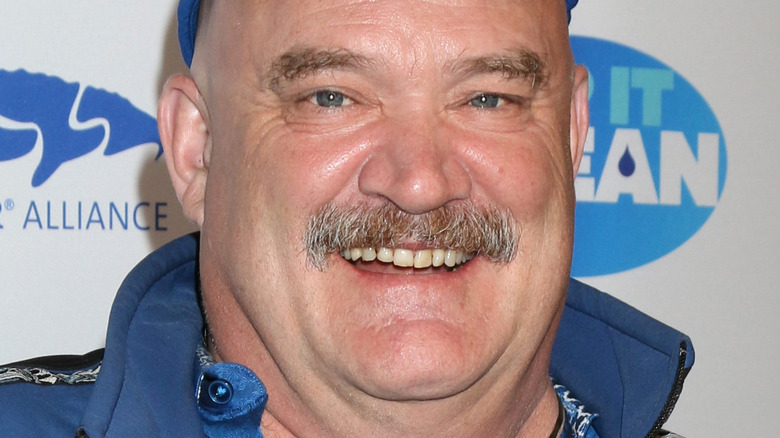 Kathy Hutchins/Shutterstock
For the better part of the past two decades, Discovery Channels "Deadliest Catch" has reigned as one of the most consistently thrilling reality programs on television. If you've seen even a single episode of the Alaska-set crab-fishing docuseries, you know it's hard to argue that opinion. King Crab fishing is, of course, regarded by many to be one of the most dangerous jobs in the world. And the perils faced by captains and crews who brave the unforgiving waters of the Bering Sea for the show are well on display in every single episode. 
But even as thrilling as it is to watch crabbing crews put life and limb on the line from week to week — it's a tough job! — the action is mightily enhanced thanks to the work of the show's camera crews. And yes, "Deadliest Catch" is arguably one of the best-looking reality shows on television, with camera crews risking every bit as much as deckhands in service of getting the perfect sea-faring shot. It obviously helps that they're shooting in real-world environs which are as profoundly beautiful as they are legitimately foreign to most viewers. 
This is where "Deadliest Catch" is actually filmed.  
Deadliest Catch is indeed filmed in and around the Alaskan islands
As noted by the National Oceanic and Atmospheric Administration website, King Crab are found almost exclusively in the icy waters off the coast of Alaska. That is precisely where Discovery claims the show is filmed. And according to The Cinemaholics, that is exactly where "Deadliest Catch" shoots.
To be clear, most of the action on the show is filmed aboard crabbing vessels adrift in the Bering Sea. But port of call for most of those vessels is Dutch Harbor, Alaska. That harbor is the central port for Unalaska, which serves as the population center for the greater Aleutian Islands, as well as the primary entry point for fishing vessels into the Bering Sea. Per Unalaska's own city page, the region boasts a particularly intriguing history, with native populations reportedly calling the area home for several thousand years.
The area fell under Russian control through much of the 18th and 19th Centuries. By the mid-20th Century, Unalaska was occupied by U.S. military forces looking to utilize it as a gateway to the Pacific during World War II, and it was actually bombed by Japanese forces on June 3 and 4 of 1942. That event shamefully led to native populations being forced to evacuate, and having to take up residence in unsanitary internment camps. Despite that black mark in its history, Unalaska claims it has since become the number one fishing port in the country. And as seen in "Deadliest Catch," it continues to play an integral role in the lucrative King Crab fishing industry.