The Breaking Bad Star Who Once Voiced A Character In Gravity Falls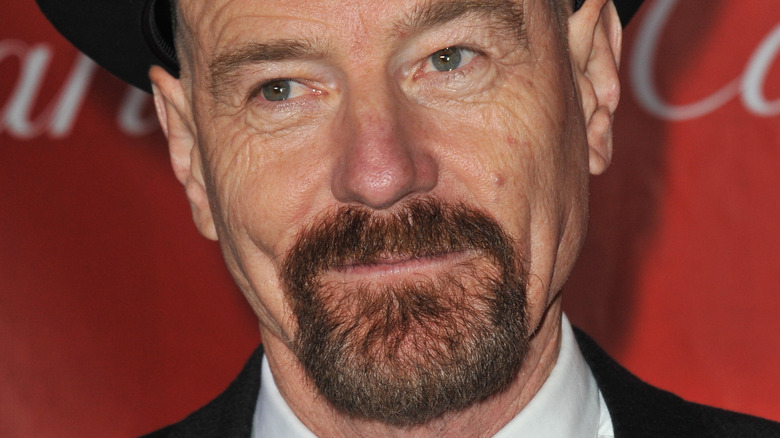 Featureflash Photo Agency/Shutterstock
"Breaking Bad" is one of the most successful shows of all time due partly to its incredibly talented cast (via Guinness World Records). The series wouldn't be the same without Bryan Cranston as leading man Walter White, whose evolution from a mild-mannered high school chemistry teacher to a full-blown criminal mastermind is at the heart of the narrative. The show was so popular that it developed the spin-off prequel series "Better Call Saul" and a sequel film titled "El Camino: A Breaking Bad Movie."
Known for subverting expectations and executing jarring storylines, plenty of violence and more than a few devastating deaths have been featured on "Breaking Bad." The series explores adult themes like the corrupting nature of power, the fragility of mortality, and the impact drugs can have on a community, so it's always a fun surprise to see the cast appear in more family-friendly content, like Giancarlo Esposito's tenure as Sidney Glass (The Genie) on "Once Upon a Time." Each cast member has such an extensive filmography that you might not realize that one "Breaking Bad" star lent their voice to a character on "Gravity Falls."
Actor Jonathan Banks voiced Filbrick Pines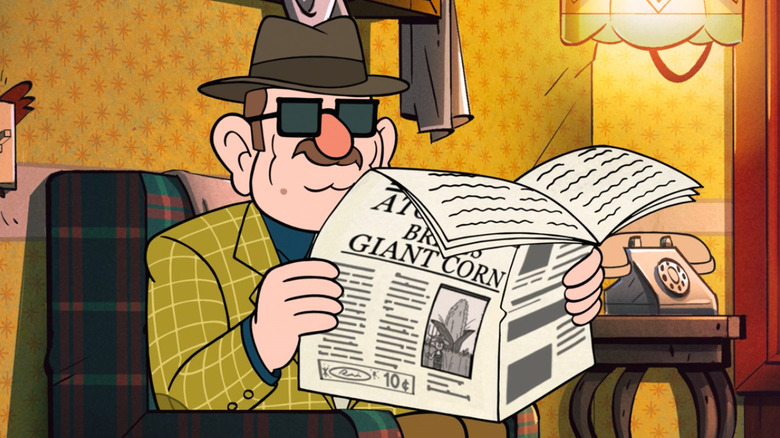 Disney XD
Known for its fantastical storylines and some jokes only adults notice, "Gravity Falls" perfectly encapsulates the events of a single summer in the lives of twins Dipper (Jason Ritter) and Mabel Pines (Kristen Schaal). However, Gravity Falls is no ordinary town, and their great-uncle Stanley (Alex Hirsch) is not who he appears to be. As it turns out, twins run in the family. One of the show's biggest surprises is the return of Stanley's twin brother Stanford (J. K. Simmons), a scientist who was lost to another dimension while investigating the town's many oddities. Jonathan Banks (who plays Mike Ehrmantraut in "Breaking Bad") voices the twins' father, Filbrick Pines, in the Season 2 episode "The Tale of Two Stans," which explains Stanley and Stanford's painful past.
The boys were misfits among their peers and planned on traveling the world together once they finished high school. However, Stanford's academic abilities made him eligible for a scholarship to his dream school. Stanley sabotages his brother's science project to force Stanford to stay home, profoundly upsetting the rest of the family. Even though the appearance is brief, Banks' performance makes an otherwise serious and unrelatable character fit seamlessly into the narrative.