Here's Why You Still Can't Officially Watch The Guardians Of The Galaxy Vol. 3 SDCC Trailer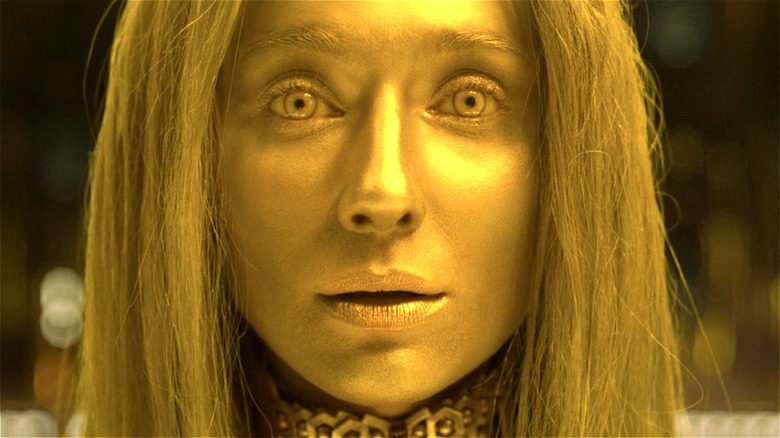 Walt Disney Studios Motion Pictures/Marvel Studios
The Guardians of the Galaxy may have just graced our screens in the recent Marvel film "Thor: Love and Thunder," but fans are hungry for more. It has been five years since Star-Lord (Chris Pratt), Rocket (Bradley Cooper), and the rest of the misfits have carried their own ensemble film (via IMDb). Many changes have occurred in the Marvel universe since then, including the demise of one of the most cherished characters, Gamora (Zoe Saldana), and the time is nigh for a new space spectacle.
"Guardians of the Galaxy Vol. 3" has been teased for the past couple of years, with very few tidbits of information being offered. When not filming other films such as "The Suicide Squad," the undoubtedly busy James Gunn dispensed some exciting updates for the Guardians of the Galaxy franchise. But what fans truly seem to be in dire need of is new footage of the anticipated film. And if you thought that San Diego Comic-Con seemed like the perfect place to premiere new content, you wouldn't be wrong. A new trailer with some of Marvel's most unique characters debuted at the convention for those who were fortunate enough to attend the Marvel panel (per Entertainment Weekly). For those at home, however, the teaser trailer still remains out of reach.
The teaser isn't quite ready for the world at large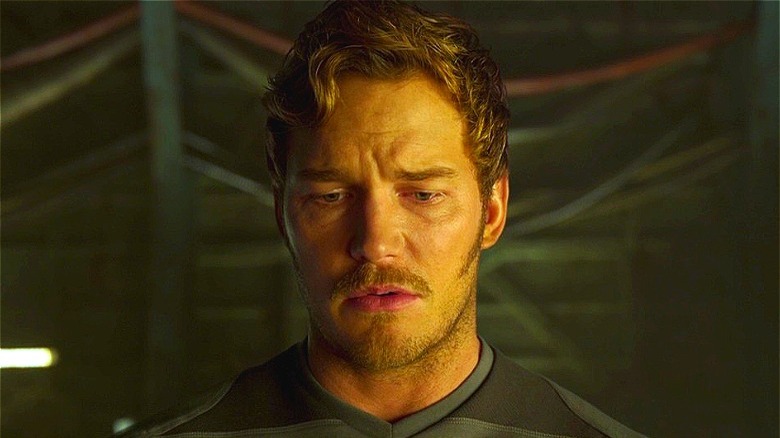 Walt Disney Studios Motion Pictures/Marvel Studios
What is Rocket's backstory? Will Gamora return to her found space family? These are all important questions that fans are looking to have answered. Even though Comic-Con attendees got a glimpse of what is to come, the rest of the world isn't so lucky. The teaser trailer for "Guardians of the Galaxy Vol. 3" is not for public consumption, as many fans were disappointed to hear. Some even wondered if this was the fault of Marvel for keeping their projects top secret. But as James Gunn told one fan on Twitter, that wasn't necessarily the case. Marvel may be holding back, but so is the director himself.
"Although I love the teaser some VFX aren't where I'd want them to be for repeated views & close inspection," Gunn replied to a fan on Twitter. He went on to remind them: "[R]emember we didn't wrap long ago." Knowing Marvel fans, Gunn's fears are warranted. With the modern age of watching and rewatching content online, Marvel and "Guardians of the Galaxy" fans alike notice small details that others may not. Any new footage for "The Guardians of the Galaxy" would be picked apart and analyzed. This way, the director can make sure everything is up to par before the wave of excited Marvel supporters weighs in on the trailer. With this being the final adventure for the ensemble, Gunn would want to get it right (via The Hollywood Reporter).