How Many People Binged All Of Stranger Things 2 On The First Day?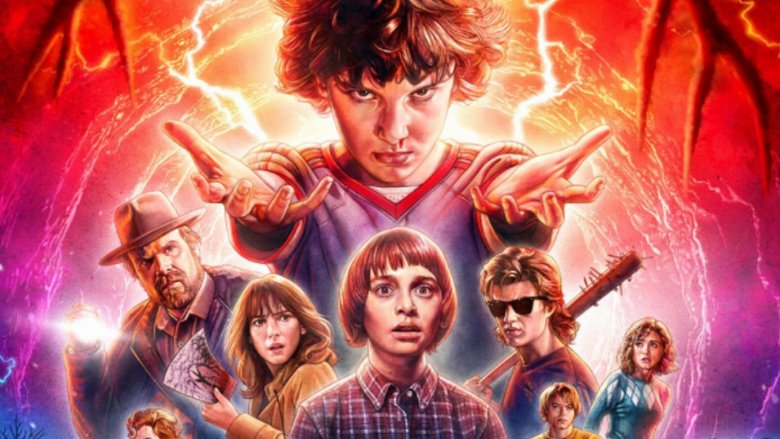 Netflix
If you watched all nine episodes of Stranger Things 2 the day it premiered, you're definitely not alone.
Two weeks after Nielsen announced it will finally measure Netflix viewership, the company released the first numbers for the second season of Stranger Things (via Deadline). 
The new season became available on Oct. 27, and Nielsen reported that 361,000 people binged the whole thing on the first day. There's no word about Eggo sales.
Nielsen said that a "significant viewing event occurred" when Stranger Things 2 arrived, and 15.8 million viewers in the U.S. watched the season premiere within three days of its release. Each of the nine episodes of Stranger Things 2 averaged 4 million viewers. However, it's worth noting that Nielsen doesn't track views on mobile devices. If you watched it on your phone, you're not counted in the total.
By comparison, the season 8 premiere of The Walking Dead brought 11.4 million viewers, but that's just counting those who watched it as it aired on AMC.
Check out the viewership for each episode during the first three days below. Now the long wait begins for Stranger Things 3. We know Eleven will be counting the days.
"Chapter One" — 15.8 million viewers
"Chapter Two" — 13.7 million viewers
"Chapter Three" — 11.6 million viewers
"Chapter Four" — 9.3 million viewers
"Chapter Five" — 8 million viewers
"Chapter Six" — 6.4 million viewers
"Chapter Seven" — 5.3 million viewers
"Chapter Eight" — 4.9 million viewers
"Chapter Nine" — 4.6 million viewers