Star Trek: Picard's Patrick Stewart Addresses The Possibility Of One Last TNG Movie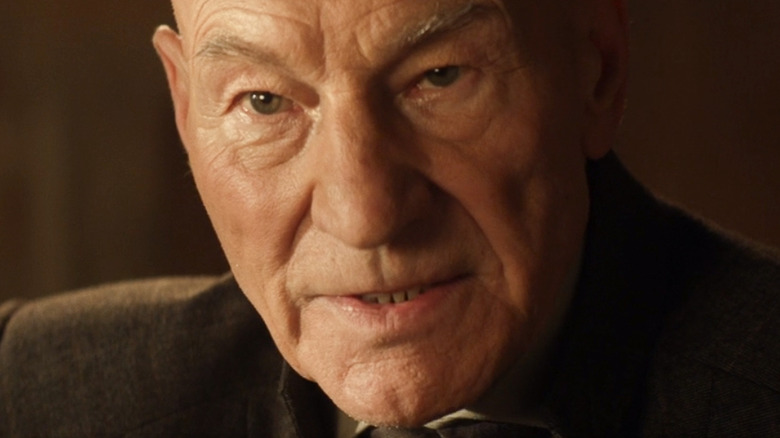 Paramount+
The "Star Trek" franchise has grown quite a bit since the original series debuted in 1966. One of the most popular and enduring characters from the 14 films and multiple television franchises that have sprung up over the years is Captain Jean-Luc Picard, played by Patrick Stewart. Stewart made his "Star Trek" debut in the pilot of "Star Trek: The Next Generation" in 1987 and starred in four franchise films before anchoring the Paramount+ series "Star Trek: Picard," which, at the time of writing, just finished its second season and is preparing to return for a third in 2023.
Those four feature-length movies — "Star Trek: Generations," "Star Trek: First Contact," "Star Trek: Insurrection," and "Star Trek: Nemesis" all came before the 2009 film reboot starring Chris Pine and Zachary Quinto that effectively created another original timeline, presumably pushing Picard's storylines to an unrealized existence. But retcons are as common as the reboots that make them necessary these days. And so, at the "Star Trek" San Diego Comic-Con panel hosted by "Star Trek: Picard" director Lea Thompson, Stewart left open the possibility that he could return in a future "Star Trek" film as the legendary captain he has played for 35 years and counting. 
Patrick Stewart is interested in doing another Star Trek movie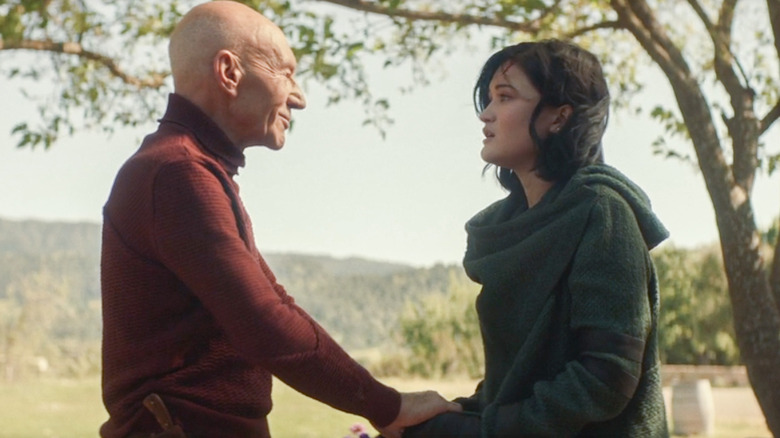 Paramount+
Thanks to audio from the "Star Trek" panel at San Diego Comic-Con 2022 provided to Looper by our Static Media sister site /Film, one curious fan asked Patrick Stewart during a Q&A series if his return to the role of Captain Picard for "Star Trek: Picard" after almost two decades meant he'd be interested in doing another movie. After some enthusiastic cheering and clapping, Stewart offered up an answer that should no doubt please Trekkies everywhere. He replied, "Yes, I'd love to. I think that would be a very interesting and exciting — and worthwhile — thing to achieve." 
While no concrete plans are currently on the books for another "Star Trek" feature (although rumblings and speculative reports are everywhere), the enthusiastic reaction from the panel audience to the fan question certainly indicates that audiences would flock to theaters to see Stewart once again take the helm as Picard on the big screen, even if it was just one more time. "We carve out new territory in 'Picard,'" the actor said, "and whatever series of 'Star Trek' [...] we are involved with, that is the most essential thing to remember: We are breaking boundaries all the time and reflecting life as it might possibly be." For now, "Star Trek" fans will have to be content with life as it is and wait until "Star Trek: Picard" Season 3 for more of their favorite captain not named James T. Kirk.