The Price Is Right Model Who Played A Small Part In Iron Man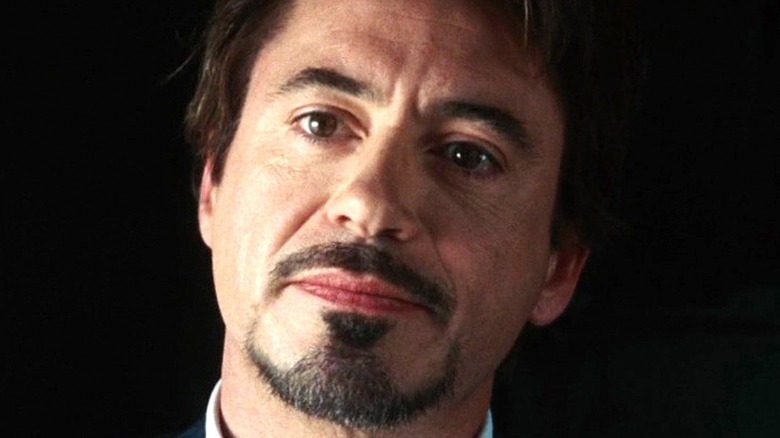 Paramount Pictures
If it ain't broke, don't fix it. Such is the longstanding philosophy behind "The Price is Right," television's longest-running game show. After premiering in 1956, Bob Barker took over hosting duties for the revamped series in 1972, becoming the face of the popular price-guessing premise. Although Drew Carey succeeded him in 2007, very little has changed about the series in the past 50 years. "The Price is Right" still employs the Big Wheel and includes mini-games like Plinko.
Another "The Price is Right" tradition that persists is the cast of models who present the prizes. Save some light rebranding — the women shed their "Bob's Beauties" title in 2007 — the show uses the same formula to show off its coveted cars, appliances, and luxury items.
Many of the "Price is Right" models have enjoyed extensive tenures on the show, using the gig to leverage roles in film, television, and even music videos. One model, however, has the distinction of appearing in the first MCU movie.
Gabrielle Tuite is part of Stan Lee's Iron Man cameo
Gabrielle Tuite joined "The Price is Right" in 2003. Over the course of her five years on the show, Tuite appeared in 328 episodes, during which time she witnessed the transition from Bob Barker to Drew Carey. At the same time, the actress and model pursued other on-screen roles and magazine covers, including a 2004 episode of "Las Vegas," per her IMDb page.
One of Tuite's most notable on-screen appearances is a role in 2008's "Iron Man." Tuite is credited as Stan's Girl, the Stan in question being Marvel Comics honcho Stan Lee. In the scene, Tony Stark (Robert Downey Jr.) makes his way down a red carpet event, where he pauses to pat Hugh Hefner on the back as he says, "You look great, Hef." Lee is outfitted in spot-on Hefner attire, down to the smoking jacket, pipe, and swarm of younger women surrounding him — one of whom is Tuite.
As Marvel fans know, "Iron Man" was Lee's first cameo in the franchise, but far from his last; the comics icon made an appearance in almost every Marvel project until he passed away in 2018. In "Iron Man 2," he's outfitted as pop culture icon Larry King.
"Iron Man" was Tuite's second feature film appearance, the first being "Deuce Bigalow: American Gigolo" in 1999. Although the actress rubs elbows with Tony Stark on-screen, an Instagram photo of Tuite's old Halloween costume reveals that she's partial to a different gadget-loving superhero: Batman.