The Real Reason The WWE Network Was Shut Down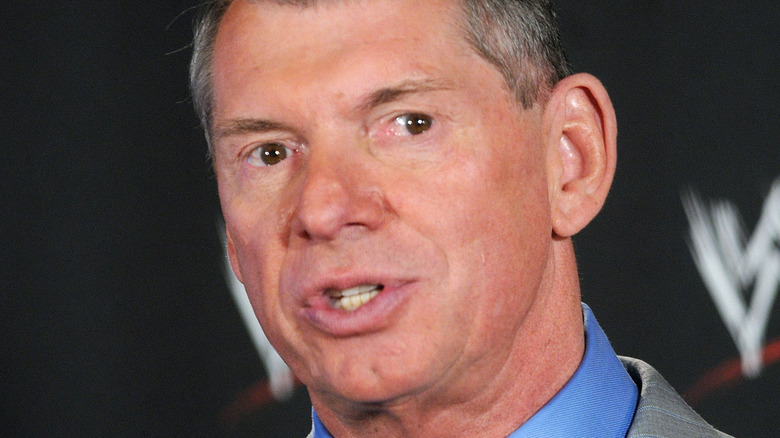 George Napolitano/Getty Images
While cable television is certainly still a big part of the modern media landscape, it's impossible to ignore the meteoric rise of streaming. The likes of Netflix, HBO Max, and Disney+, among countless others, provide fans of TV shows, movies, sports, and more with mounds of content at their fingertips. However, for some time, most WWE fans were left out to dry as the promotion's video library confined itself to VHS tapes, DVDs, WWE Classics on Demand, and the odd match posted to YouTube. Thankfully, future retiree Vince McMahon and the WWE came up with a solution in February of 2014 known as the WWE Network.
For the low price of just $9.99 — a point that WWE never let its viewers forget — fans gained access to the motherload of wrestling content. Just about all of WWE's match library was there, as well as those of World Championship Wrestling, Extreme Championship Wrestling, and other famous wrestling promotions. Not to mention, the WWE Network came with original content, too, such as the "Legends House," "WWE 24," and "Table for 3," but they're just the tip of the iceberg. To put it lightly, it was an incredible value, and fans responded positively to it, yet it didn't last too long.
By the start of 2021, subscribers learned that the WWE Network would shut down indefinitely. Here's why the streaming service folded and what led to its demise.
WWE's library moving to Peacock rendered the Network obsolete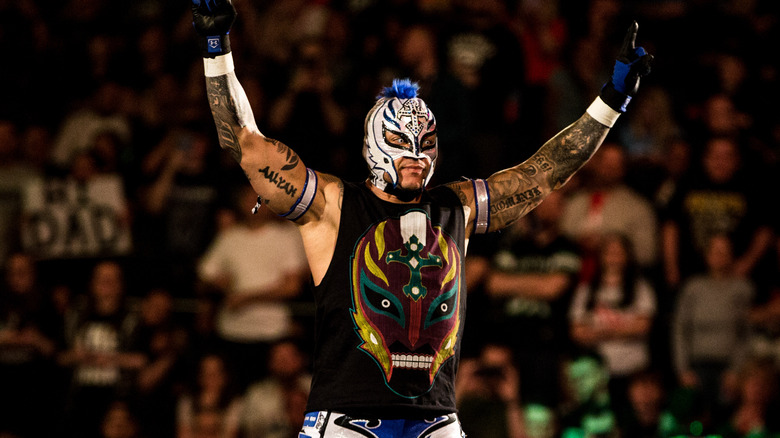 Tom Rose/Shutterstock
The WWE Network saw a lot of growth throughout its time in existence, climbing to over two million subscribers by 2018 and stretching its availability across the globe. Most fans loved it, especially since it allowed them to watch landmark events like WrestleMania and SummerSlam for a mere $10 for a time, which beat paying between $45 and $60 on pay-per-view. However, that popularity wasn't enough to keep the WWE Network alive, seeing as in January of 2021, WWE announced that it sold the Network's distribution rights to NBCUniversal Television and Streaming. With that, WWE's library moved to the Peacock streaming service.
WWE's presence on Peacock became cemented on March 18, 2021, where it remains as of this writing, and the WWE Network officially shut down on April 4 (via Deadline). Peacock Premium grants subscribers all WWE content — including premium live events, originals, etc. — for just $4.99 per month. For that low of a price, despite some content edits that sent some folks into a frenzy, who wouldn't jump all over that offer? Sure enough, people did in droves, and even though the WWE Network lives on in other forms outside of the United States, it has become a distant memory to most.
On paper, the WWE Network was a great idea that benefitted wrestling fans of all ages and preferences for a small fee. However, WWE moving its programming to Peacock simply rendered it obsolete.