Quentin Tarantino Cuts Ties With Weinstein Co. For Ninth Movie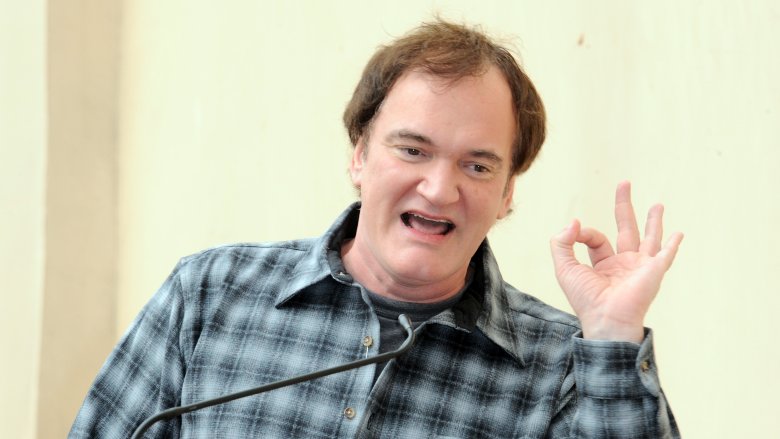 Getty Images
The so-called "House that Quentin Built" is being abandoned by its founder.
In the wake of the titanic Harvey Weinstein scandal and the subsequent collapse of the company that shares his name, director Quentin Tarantino is taking his ninth movie project somewhere—anywhere—else, according to a report by Deadline.
It's a big move for the director, who got his start with Harvey Weinstein producing his films at Miramax before he followed the producer to his own company. Since the start of Tarantino's career, the Weinstein name has been heavily associated with his films, and the producer's influence and support were key factors in ensuring his early success.
Apparently every major studio not named Disney is getting a crack at Tarantino's newest project, with the script being read now. No title for the script is currently known—as shorthand, people are referring to it simply as #9.
The movie has been described in recent months as being about the Manson family murders in 1969, but according to reports from those who have read the script, this is not an exactly accurate assessment. The Manson element, Deadline reports, is a very small piece of a larger tapestry, with the story following an ensemble cast in Los Angeles during the late 60s and early 70s.
The only casting information that's been released for the picture so far regards Margot Robbie, who was asked to play actress Sharon Tate—no word on if she's committed to the role, though. Brad Pitt, Leonardo DiCaprio, and Samuel L. Jackson have also all had conversations about joining the cast.
The goal for the movie at this time, reportedly, is to secure distribution for a 2019 release, with production not expected to begin until mid-2018. According to Deadline, the movie has a lot of similarities to Pulp Fiction, with a much stronger commercial draw than Tarantino's previous film, western chamber drama The Hateful Eight.