Better Call Saul Fans Wish They Got To See More Of This Duo In The Show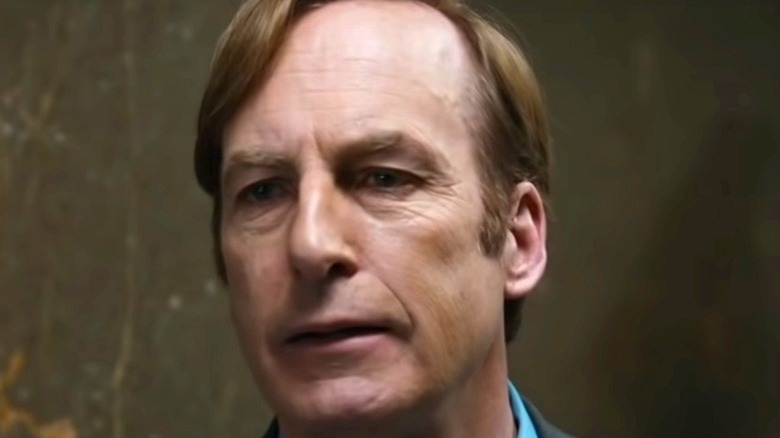 AMC
"Better Call Saul" — the prequel series to "Breaking Bad" — follows Jimmy McGill (Bob Odenkirk) as he transitions from an earnest new lawyer with a penchant for scheming into the greedy, shady lawyer Saul Goodman. However, Jimmy McGill isn't the only "Breaking Bad" character getting a spotlight in "Better Call Saul" — the series also follows Mike Ehrmantraut (Jonathan Banks), as he becomes Gus Fring's (Giancarlo Esposito) right-hand man in order to provide for his granddaughter and widowed daughter-in-law.
Amongst the two overarching storylines, there is a slew of other characters who play vital roles in the show's plot. On Jimmy's side of things, he interacts the most with other lawyers: his wife, Kim Wexler (Rhea Seehorn), his demeaning brother Chuck (Michael McKean), and Chuck's associate Howard Hamlin (Patrick Fabian). Meanwhile, Mike and Gus face off against the Salamancas — namely Hector (Mark Margolis) and Lalo (Tony Dalton) — and cross paths with cartel member Nacho Varga (Michael Mando).
Fans certainly have their opinions, both positive and negative, about each of these characters and how they fit into the larger plot arc of "Better Call Saul." In fact, one topic of discussion has centered on a pair of characters fans wish had more interactions with each other on the show.
Fans wanted more scenes with Jimmy and Mike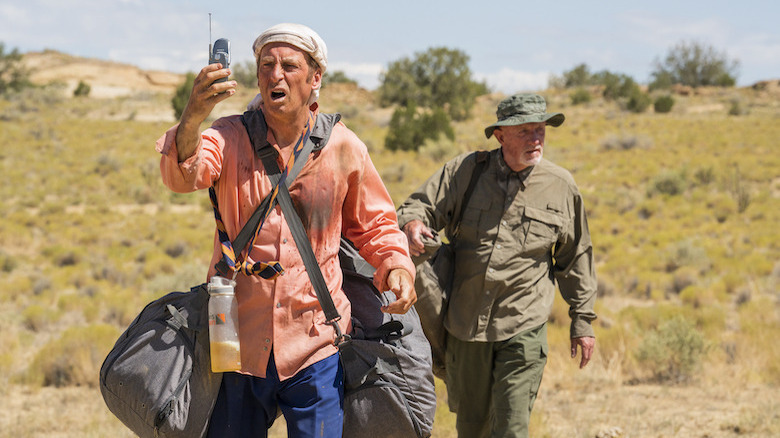 Greg Lewis/AMC/Sony Pictures Television
Despite being two of the show's leads, Jimmy and Mike have spent very little time interacting with one another. Of course, there are a few notable exceptions, such as their trek through the desert together in Season 5's "Bag Man" and, most recently, when Mike helps Jimmy and Kim clean up their apartment after Lalo kills Howard in their living room in Season 6's "Fun and Games." On the note of Jimmy-Mike scenes, one fan took to Reddit to declare that they wished there had been more of the duo throughout "Better Call Saul." 
This led to u/captaincookschilip even listing out each of their interactions up through the 5th season. In response to this, u/smartburnseffect wrote, "Wow, [in Seasons] 2 and 4 they barely overlap stories at all. Crazy how they've been able to pull off this '2 worlds' approach for this long." Many other fans expressed a similar sentiment to how well the writers were able to maintain two storylines and still have it feel like a connected show. One fan, u/NateShaw92, wrote, "It actually is quite cool how the characters (realistically I might add) keep parts of their lives separate and it is always cool when that ends and we get Kim sharing a scene with Mike. The long [time] coming clash of worlds is made better by the fact they were separate for years."
However, on the other side of things, some fans are disappointed — rather than wowed — that there is so little interaction between the two sides. For example, u/jeharris25 noted that, in "Breaking Bad," Jimmy introduces Mike as his personal private investigator, so they were expecting a stronger relationship build-up in "Better Call Saul."
Banks and Odenkirk love working together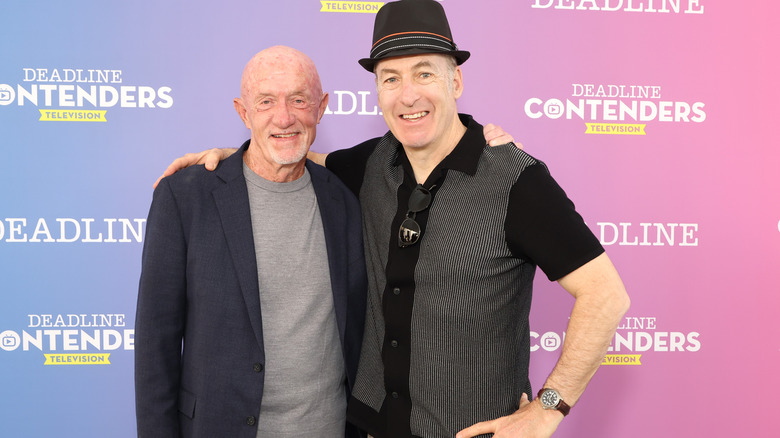 Amy Sussman/Getty Images
In 2016, Jonathan Banks and Bob Odenkirk spoke to Deadline about transitioning from "Breaking Bad" to a show of their own with "Better Call Saul." During the discussion, Banks was quick to praise Odenkirk's work ethic.
Banks said, "Taking this show was a huge risk for all of us, but I'll never stop blowing smoke for Bobby, because he came in, did page after page after page of monologue, and he deserves to give himself credit for pulling it off." When Odenkirk started to become humble about the praise, Banks even doubled down and insisted that it was important to take note of how much depth Odenkirk brought to the character. When Odenkirk said he would brag about himself down the line, Banks added, "Well I'm gonna brag on you now, because you deserve it."
On the other side of the coin, Odenkirk has expressed his interest in working with Banks — as well as the rest of the cast — again. Speaking with Looper, Odenkirk had plenty of praise for his cast members, Banks included. "We're all good friends in personal and real life," Odenkirk said. "I would love to work with anyone or all of them again, and now it's going to be a challenge of trying to make that happen. I think it can happen too."