Jared Leto Will Not Be Playing Hugh Hefner In Biopic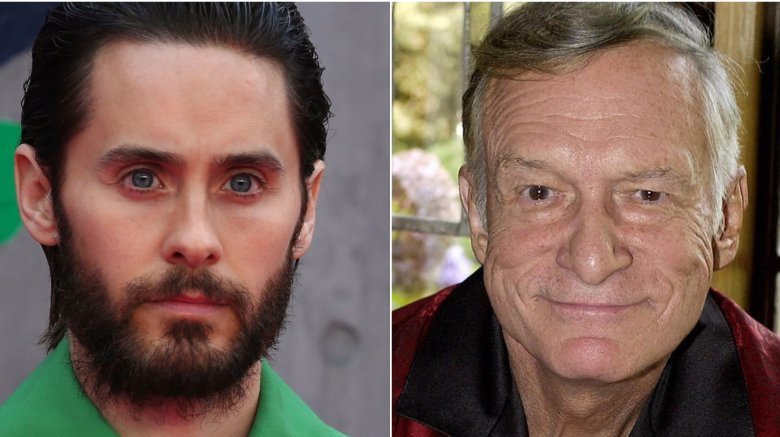 This is no joke. Via Deadline, Jared Leto has released a clarifying statement denying previous reports that he would be playing a young Hugh Hefner for Brett Ratner in an upcoming biopic.
The Hollywood Reporter was the first outlet to report the story, running a quotation from Ratner that would appear to be a confirmation of Leto's involvement. 
"When [Jared] heard I got the rights to Hef's story," Ratner said, "he told me, 'I want to play him. I want to understand him.' And I really believe Jared can do it. He's one of the great actors of today." He also expressed some regret that Leto hadn't had a chance to meet the man in person before he played him on screen.
Now, Leto has released a statement denying he was ever attached to the role, and further asserting that he would not be working with Ratner in the future. 
"Jared Leto is not and was not attached to a Brett Ratner-directed Hugh Hefner film, nor will he be working with him in the future," said a representative of Leto. "Earlier reports were incorrect and not confirmed by his representatives."
The casting news comes to light in the midst of multiple disturbing allegations of sexual impropriety and harassment from director Brett Ratner, who was working with Playboy Enterprises on a biographical movie about Hugh Hefner's life. That movie, at least in this form, is now done for.
Deadline reports that Ratner has been trying to get a Hefner movie off the ground since 2007, with Robert Downey Jr. at one point being attached to play the media magnate. 
Ratner has been a prolific director and producer over the years, with notable movies to his name including X-Men: The Last Stand, Tower Heist and the Rush Hour series.