Jared Leto To Play Hugh Hefner In Biopic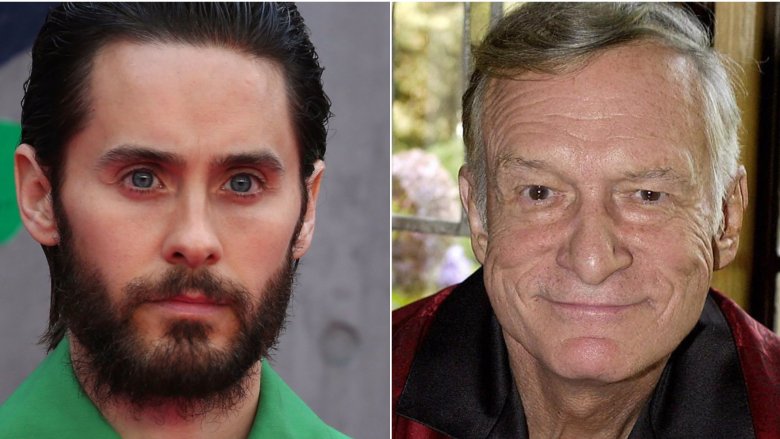 Getty Images
If Jared Leto brings his method acting to this, he'll spend weeks in silk pajamas.
According to The Hollywood Reporter, the Suicide Squad star will portray Playboy founder Hugh Hefner in an upcoming biopic from Brett Ratner (Rush Hour, X-Men: The Last Stand). Hefner died Sept. 27 at age 91.
"Jared is an old friend," said Ratner. "When he heard I got the rights to Hef's story, he told me, 'I want to play him. I want to understand him.' And I really believe Jared can do it. He's one of the great actors of today."
Ratner has been involved with the movie since 2007, when Robert Downey Jr. was attached to play Hefner for Universal and Imagine Entertainment. When the rights expired, producer Jerry Weintraub (Ocean's Eleven, Westworld) purchased them for Warner Bros. But Weintraub died in 2015, and Ratner secured the rights for his own company. "My goal is to do the motion picture as an event," he said.
Back in April, Ratner invited Leto to the Playboy Mansion for the premiere of the Amazon documentary series American Playboy: The Hugh Hefner Story. Ratner said he wanted to introduce Leto to Hefner, but Hef wasn't feeling well enough to greet guests. However, Ratner believes Leto will do just fine without having met the man he'll be playing. "There's enough footage on Hef out there that Jared will be able to get as much information as he wants," he said.
Ratner also plans to reboot Hefner's '60s talk show Playboy After Dark.