Selma Blair Comments On Possible Legally Blonde 3 Return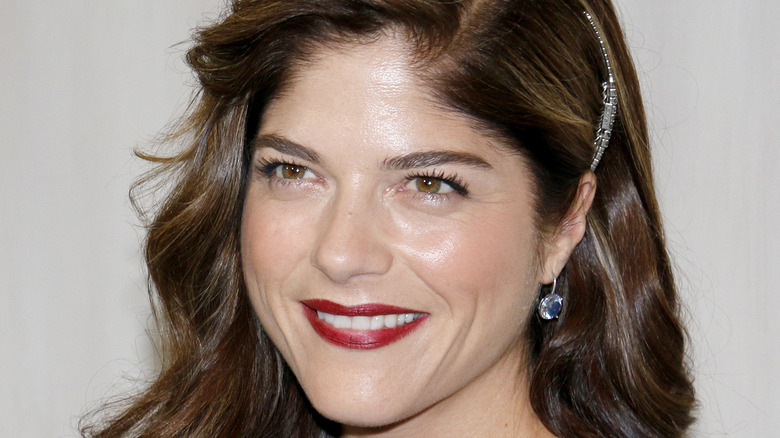 Tinseltown/Shutterstock
The 2001 comedy "Legally Blonde" features what is perhaps the most iconic and memorable Reese Witherspoon performance of them all in the role of legal genius Elle Woods, who returned alongside co-stars Jennifer Coolidge and Luke Wilson in 2003 for the sequel, "Legally Blonde 2: Red, White & Blonde." But hard-core "Blonde" devotees will also remember a character in the original movie who isn't even mentioned in the sequel. That would be Vivian (Selma Blair), Elle's ex-boyfriend Warner's (Matthew Davis) fiancee, who eventually breaks up with Warner and befriends Elle.
Now, with "Legally Blonde 3" reportedly on the way, fans of the franchise would be right to wonder whether the belated third installment in the franchise will feature the return of Vivian to our screens. As it turns out, Selma Blair herself has thoughts on the prospect of Vivian's return in "Legally Blonde 3," as she recently shared on a podcast.
Blair spoke about the project on a recent podcast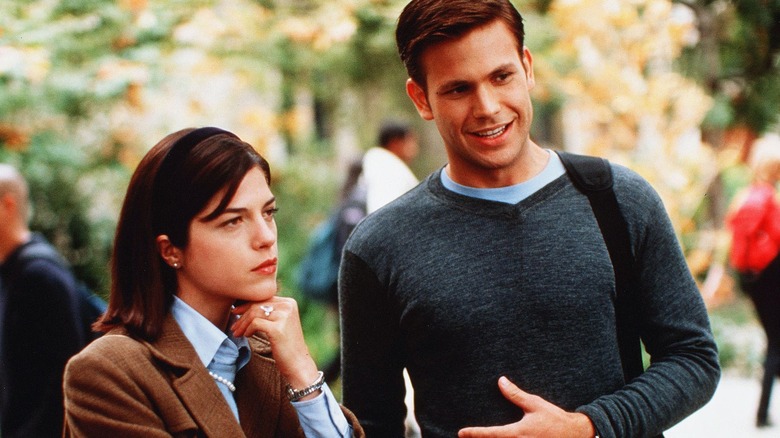 MGM Distribution Co.
Selma Blair made a recent appearance on "Shut Up Evan," a podcast hosted by writer Evan Ross Katz. Naturally, with a "Legally Blonde" legacyquel on the way, the subject came up, and Blair expressed her hope that she, at the very least, gets a cameo role in the upcoming movie. Unfortunately for Vivian fans, that would seem to indicate that there are no current plans for her to return to the "Legally Blonde" fold, or at least none that Blair is aware of — unless, of course, she's playing coy in the Andrew Garfield Spider-Man tradition.
In any event, Blair is an enthusiastic "Legally Blonde" fan, calling the original film "one of the good things in life. It's a highlight." Hopefully for "Legally Blonde" fans eager to see what happened between Elle and Vivian following the events of the first movie, as well as for Blair herself, it's not too late for such a cameo, or perhaps a more substantial role, to be incorporated into the "Legally Blonde 3" storyline.