The Office Fans Really Wanted To See This Ending For Kevin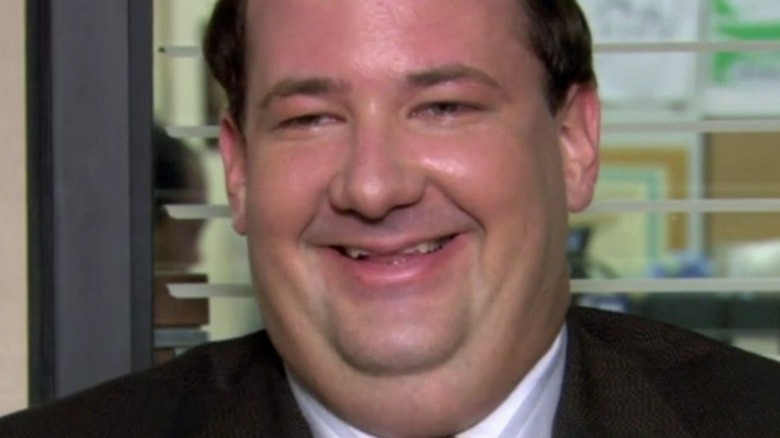 NBC
When it comes to enduring popularity in the world of television, the arguable face of it is "The Office." Created by Greg Daniels based on the British series of the same name, the show follows the hijinks of those working at the Dunder Mifflin Paper Company, which may sound dull on paper, but it's anything but. Across its nine seasons on the air, "The Office" provided countless hilarious, emotional, and stressful moments, amounting to a sitcom that fans still can't get enough of years after its final episode concluded in May of 2013.
Many "Office" devotees would attest that the ninth and final season didn't live up to expectations. In fact, some would even consider that batch of episodes entirely skippable on a rewatch. Nevertheless, if you're looking for a complete experience, you'll have to give them a whirl at some point or another. If nothing else, at least Season 9 gives fans closure when it comes to most of their favorite characters. Although, to say that everyone made it through the series finale with an ending that fans enjoyed wouldn't exactly be accurate.
For instance, look no further than "Office" regular and potential secret genius Kevin Malone (Brian Baumgartner), whose penchant for finding himself in bad situations left fans wishing he got a happier ending than the one he got.
Some fans wish Kevin found love at the end of The Office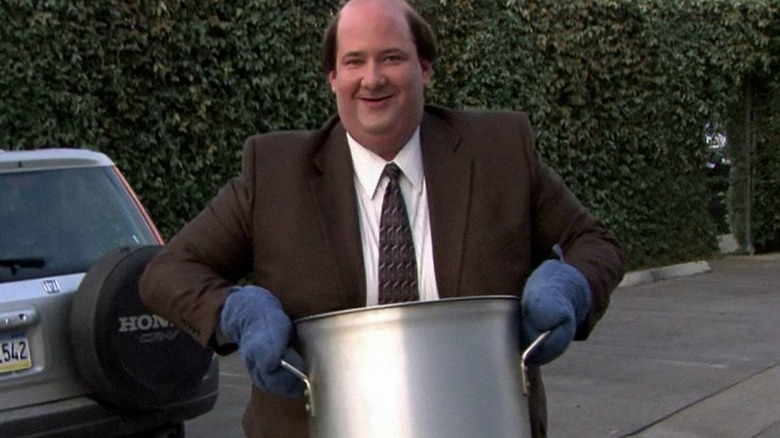 NBC
Despite being a workplace comedy, "The Office" frequently put personal relationships front and center. Arguably the most memorable of the bunch is the pairing of Pam Beesly (Jenna Fischer) and Jim Halpert (John Krasinski), but their romance was far from the only one the show had to offer. When it comes to Kevin Malone, now and again we'd learn tidbits about his dating life, but he didn't really get a steady on-screen love interest. According to Redditor u/Sprmodelcitizen and several others in the comment section, it's too bad that we didn't get to see him ride off into the sunset with his soulmate when the show concluded.
Considering how often "The Office" used Kevin and his misfortune for laughs, it's not surprising that he didn't get such a happy ending. Still, that doesn't make it any less disappointing, and actor Brian Baumgartner would agree. On his podcast, "An Oral History of The Office" (via Entertainment Weekly), he revealed that he once pitched a relationship between Kevin and fellow Dunder Mifflin employee Erin Hannon (Ellie Kemper). Sadly, even though Baumgartner thought their quirky personalities would've meshed well, the writers never went for it, instead putting Erin with Ed Helms' Andy Bernard.
At the end of the day, Kevin Malone never found his perfect match by the time "The Office" wrapped up, much to the chagrin of many fans. At least he still has his famous chili recipe to keep his spirits up – so long as he doesn't spill it.