Whatever Happened To Liddup After Shark Tank?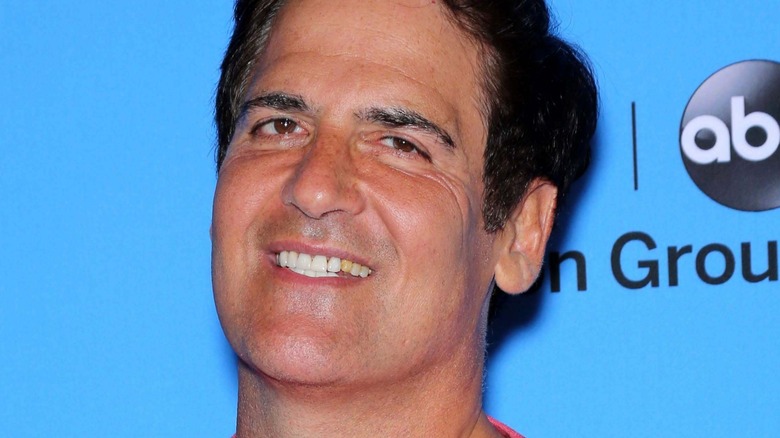 s_bukley/Shutterstock
The "'Shark Tank' bump" is real, folks. According to a study by Inc.com, an appearance on ABC's investment-themed reality show leads to a 250% boost in sales in the following year, regardless of whether a deal is made or not. Consider Fat Shack's "Shark Tank" success story — after their appearance, they received over 3000 applications for franchising and went from only 11 locations to 28 in less than three years. Still, publicity can only help so much. Ultimately, a product or business idea has to be worthwhile if it's going to sustain a company for years afterwards.
Jayson Sandberg and Taylor Guiazdon appeared on "Shark Tank" Season 4, which aired in 2013, to pitch his company, Liddup. It's a simple product: a beverage cooler with an interior LED light that lights up when opened, to allow for easier drink retrieval in the dark. (It also has an exterior light).
The duo wanted $100,000 in exchange for a 10% stake in the company. Ultimately, they struck a deal with Kevin "Mr. Wonderful" O'Leary, who gave $100,000 in exchange for a third of the company's royalties in perpetuity (via Shark Tank Blog). Not a "Shark Tank" record, but still a substantial amount.
So, is Liddup a "Shark Tank" success story, or no?
LiddUp coolers are no longer on the market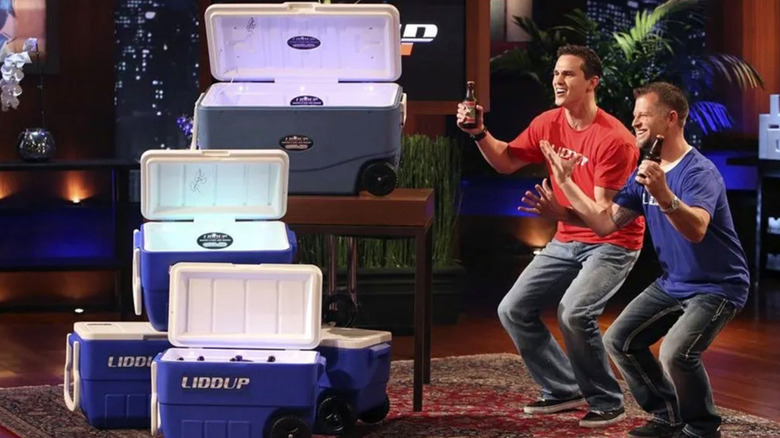 ABC
Yes and no. 
In September 2014, LiddUp entered a strategic partnership with industry-leading cooler and housewares manufacturer Igloo, in which Igloo would be making and selling a line of Liddup-brand light-up coolers (via PR Web).
That deal eventually expired. Then, in March 2018, LiddUp announced a new partnership with the Outdoor Recreation Company of America, or ORCA (via YouTube).
However, LiddUp coolers are no longer available as of July 2022, as Orca no longer offers them on its website (via Orca Coolers). LiddUp's Facebook, Twitter, and Instagram pages all stopped receiving updates in 2019, the company's website is no longer live, and the last product review about them was published in January 2020 (via Power & Motor Yacht).
While these deals with Igloo and Orca no doubt made Jayson Sandberg and Taylor Guiazdon a healthy sum of money, LiddUp just couldn't sustain its overall success.