10 Things I Hate About You's Julia Stiles Was So Desperate To Land The Role Of Kat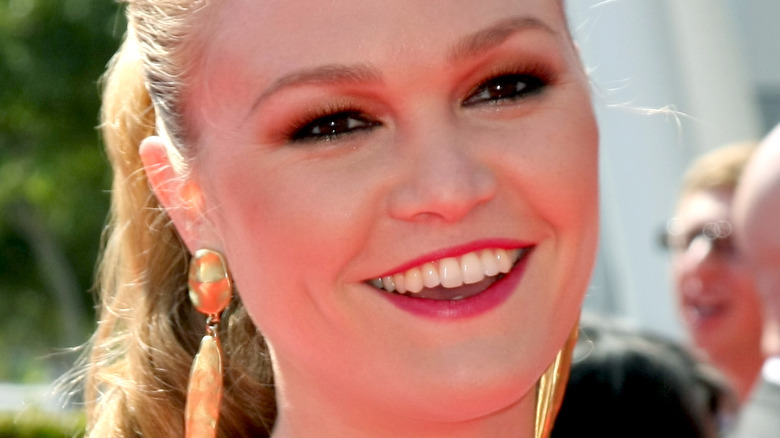 Kathy Hutchins/Shutterstock
With angsty teens and a rockin' soundtrack, "10 Things I Hate About You" is a film indicative of its time. The 1999 hit is a modern adaptation of Shakespeare's "The Taming of the Shrew," which pulled out all the stops. Hilarious antics? Check. Letters to Cleo playing a Cheap Trick cover? Check. Charming bad boy? Check and check. But what pulled the production together had to be the portrayal of Kat Stratford. An angry woman steeped in feminism who wasn't interested in a boyfriend was a novel idea for the time.
Though a different Hollywood star almost played Kat, Julia Stiles was up to the task. Playing the character with fire and vigor, she was instrumental in helping "10 Things I Hate About You" become a seminal classic. It is almost inconceivable that another actor could be cast in the part, let alone bring out Kat's humor and vulnerability the way Stiles does. Luckily, she was cast in the role that the actor contends she was born to play.
Kat was a welcome change of pace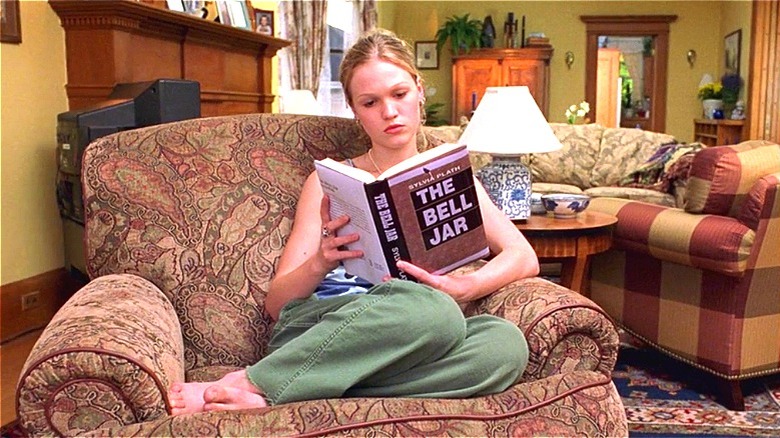 Buena Vista Pictures
Kat represents an archetype rarely seen in Hollywood films, let alone romantic comedies. Coping with the sudden departure of their mother, Kat resorts to aggression and sarcasm when interacting with the world. Unlike her popular sister Bianca (Larisa Oleynik), Kat doesn't care what people think about her. And that resonated with Julia Stiles and motivated her to clamor for the role.
"It was so refreshing to see a teenage girl who was so feisty. I thought that the writers had a healthy dose of cynicism with their humor that you don't always find with teen romantic comedies," Stiles told Entertainment Weekly in a retrospective on her romantic roles. Feminism is a large part of the film that feels even more relevant today. Kat is allowed to be angry as well as thoughtful and intelligent. These aren't character traits that she needs to overcome, unlike in the source material "The Taming of the Shrew." In the play, Katherina is someone who needs to be controlled, and the only way to do that is through marriage. 
"I was an auditioning actor, and mostly I would go out for commercials, and they would tell me that I wasn't bubbly enough," noted Stiles. With Kat, she could explore a deeper well of emotion and play a main character that wasn't put into a box.
The writers would go on to create equally iconic characters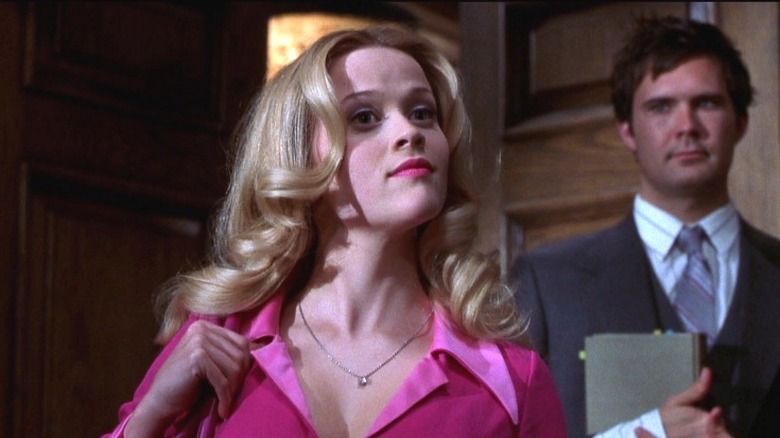 Metro-Goldwyn-Mayer
For the writers of "10 Things I Hate About You," the teen rom-com wasn't a one-hit wonder. Kirsten Smith and Karen McCullah went on to pen other feminist classics such as "Legally Blonde" and "She's the Man" (via BuzzFeed News). Elle Woods (Reese Witherspoon) is nothing like Kat, but her message is equally important.
Getting into Harvard Law School to win her boyfriend back, Elle realizes her true potential lies beyond what a man thinks of her. "Legally Blonde" celebrates womanhood and the complexities of navigating the world by allowing Elle to overcome people's perceptions of women.
"Her confidence and her optimism are big parts of her character. Others might underestimate her, but she never underestimates herself," McCullah explained. Elle and Kat may be as different as night and day, but there is no question about the conversations that they inspire. Women can be angry, optimistic, and make mistakes. When women tell stories, the female characters in those stories become fully fleshed out and realized, and that is the way they should be.