The Mega Hollywood Star Who Almost Played Kat In 10 Things I Hate About You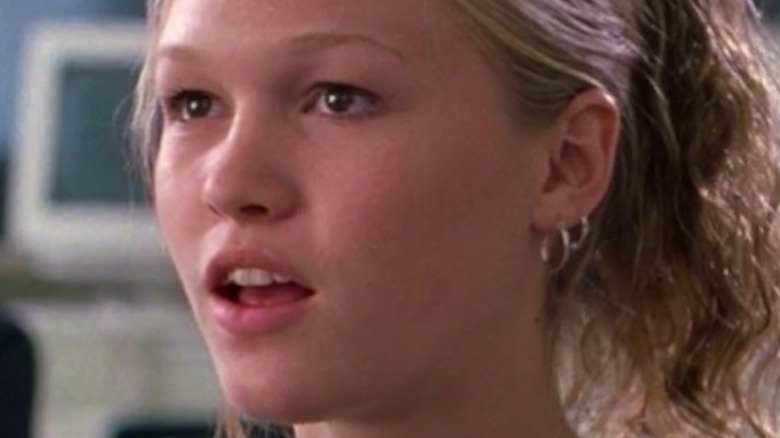 Buena Vista Pictures
As well as being one of the best teen movies out there, Gil Junger's 1999 film "10 Things I Hate About You" is also widely considered to be one of the best romantic comedies of all time, right up there with 1989's "When Harry Met Sally" and 2001's "Bridget Jones's Diary."
Written by Karen McCullah and Kirsten Smith — and based on William Shakespeare's "The Taming of the Shrew" — the film introduces Katarina "Kat" Stratford (Julia Stiles), a feminist and intellectual anti-social "shrew," who is the exact opposite of her popular, boy-crazy younger sister Bianca (Larisa Oleynik). In order to keep Bianca from dating, their father, Walter (Larry Miller), comes up with a rule that Bianca can date whenever Kat starts dating (knowing that Kat has no interest in it). Bianca then persuades Cameron James (Joseph Gordon-Levitt), a new student who quickly develops a crush on Bianca, to help her get Kat to start dating. Hoping to date Bianca himself, Cameron starts paying bad boy Patrick Verona (Heath Ledger) into wooing Kat — and it's not long before Patrick's feelings for Kat become real, complicating the whole scheme.
Much of the film's success boils down to the palpable chemistry between Stiles and Ledger in their leading roles. Further, each actor excels on their own accords, as well — who could forget the emotional and compelling scene in which Kat breaks down crying while reading the poem she wrote about Patrick? For many people, it seems impossible to picture any other actress playing Kat. However, like with most other Hollywood films, there were other contenders in the auditioning process — including one mega Hollywood star.
Kate Hudson could have played Kat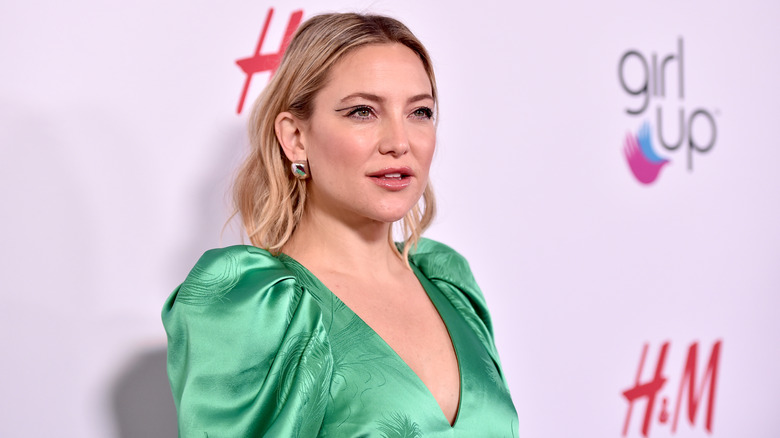 Alberto E. Rodriguez/Getty Images
In 2019, to celebrate 20th anniversary of "10 Things I Hate About You," the New York Times published a piece based on interviews with many of the people involved in the making of the film. This retrospective included quotes from most of the cast members, screenwriters Karen McCullah and Kirsten Smith, director Gil Junger and casting director Marcia Ross. During her interview, Ross gave quite the intriguing insight into the casting process — she even revealed which other actors were considered for the role of Kat before Stiles was ultimately chosen. One interesting name mentioned was Kate Hudson — aka a megastar of Hollywood.
Ross noted that she loved Hudson's audition, but that there was a very specific reason that Hudson chose to back out of the running for Kat. Ross explained, "But her mom [actress Goldie Hawn] didn't like the script for her, so she passed." Passing on the teen rom-com definitely worked out well in Hudson's favor — the following year, Hudson starred in Cameron Crowe's "Almost Famous," which earned her an Oscar nomination, as well as a Golden Globe win (via IMDb).
Further, Ross also mentioned that Eliza Dushku and Katie Holmes were seen for the part of Kat as well. Holmes, however, was on the cusp of landing "Dawson's Creek," so the timing didn't work out. She also shared that "Penny Dreadful" actor Josh Hartnett was once considered for the part of Patrick. However, when it came down to it, there were only two actors who were meant to play enemies-to-lovers Kat and Patrick: Stiles and Ledger. Putting it plainly, Ross said, "But Julia and Heath just had the best chemistry together."
Stiles is grateful to have played Kat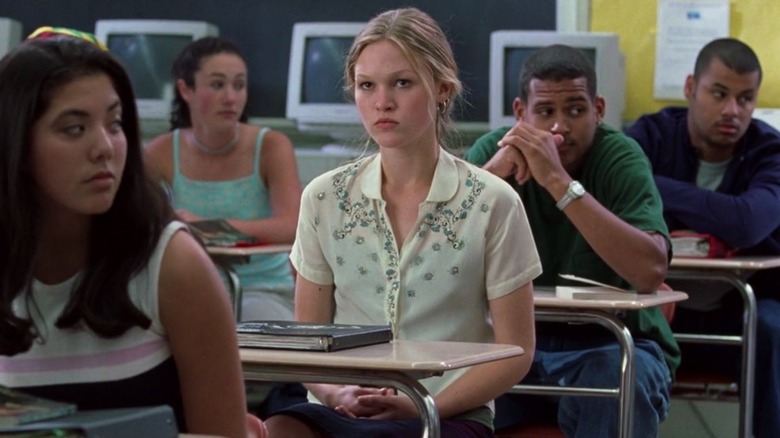 Buena Vista Pictures
In 2015, Julia Stiles reflected on her time working on "10 Things I Hate About You" during an interview with Cosmopolitan. When interviewer Catriona Harvery-Jenner asked Stiles how she feels about the film looking back on it all those years later, Stiles had nothing but positive things to say. "I'm so grateful to have been in that movie," Stiles said. "It was my first big break, and such a fun part. I have so many good memories from filming ... [Fans are] still talking about it so many years later, that's really lucky and I'm fortunate to be a part of it."
In 2020, Stiles reflected on the experience once again, this time detailing to The Independent what drew her to the character of Kat. Namely, she reported identifying with Kat's angst because when she herself was 17, she resented being told to be more bubbly or to lighten up. Detailing what it was like to read the script for "10 Things," Stiles continued, "[I] absolutely fell in love with this character. I thought, 'Finally, a teenage girl who speaks to me.' It's just an affirmation that it's OK to be intellectual, it's OK to be somewhat serious, especially at that age." 
Nowadays though, Stiles finds it somewhat humorous just how angsty Kat is. Laughing about the fact, Stiles concluded, "I look back and I see more of the humor in it. It is funny that Kat is so angsty and serious and confrontational. My older self is like, 'OK, lighten up a bit,' ironically."
"10 Things I Hate About You" is available to stream on Disney+.