The Conners Star Who Holds An Unusual SNL Record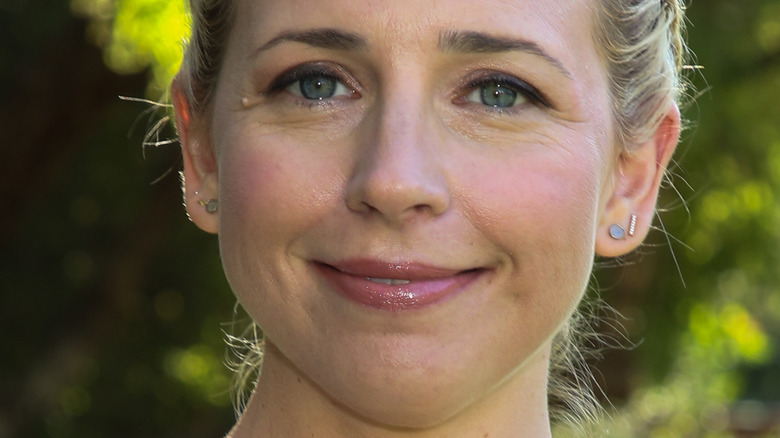 Paul Archuleta/Getty Images
"Saturday Night Live" has launched the careers of countless comedians and comedic actors. One need only look at the post-"SNL" resumés of Eddie Murphy, Tina Fey, Jimmy Fallon, and so many others for proof. Those who do well on "SNL" will likely find themselves at the center of some of the funniest and most memorable movies and TV shows.
And yes, some of these subsequent projects have been sitcoms, many of which we cannot imagine without someone who cut their teeth at "SNL." There has, of course, been "30 Rock," famously based on Fey's own experiences as a cast member of "Saturday Night Live." However, there have been countless others, including Andy Samberg on "Brooklyn Nine-Nine" and Amy Poehler on "Parks and Recreation." 
So it should be no surprise that "The Conners" also features a "Saturday Night Live" alum. Yes, John Goodman has hosted "SNL" 13 times, putting him just behind Steve Martin and Alec Baldwin (via People), but that's not who we're talking about. No, when it comes to "SNL," this cast member holds a rather ignominious record.
Laurie Metcalf was an SNL cast member for a single episode
DFree/Shutterstock
Yes, that's Laurie Metcalf, Jackie on "The Conners" and "Roseanne," as well as Sheldon's (Jim Parsons) mother, Mary, on "The Big Bang Theory." She was a cast member on "Saturday Night Live," though her tenure didn't last long. Metcalf holds the record for the shortest time as a full cast member of "SNL" who appeared on screen: a single episode (via Vulture).
This story centers around the 1980 cast of "Saturday Night Live." This season is regarded as one of the worst in the history of "SNL." Creator Lorne Michaels had left as producer and was joined by the entirety of the cast out of loyalty. Michaels was replaced with Jean Doumanian, and the show was entirely recast. But that arrangement only lasted 13 episodes, after which Dick Ebersol replaced Doumanian. Almost all of the players were sacked, with only Joe Piscopo and Eddie Murphy surviving into the next season.
One of those brought in as a last-minute replacement to finish out the season was Metcalf. On April 11, 1981, she was included in the credits as a featured cast member and appeared in a single pre-taped segment for "Weekend Update." But before she could participate any longer, the 1981 writers' strike intervened. After the strike, producers opted not to bring Metcalf on for another season.