Why Did Jill Marie Jones Leave Girlfriends?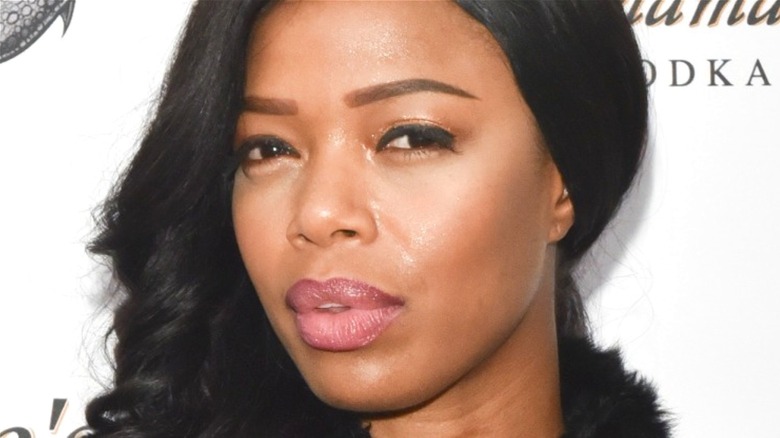 Rodin Eckenroth/Getty
The sitcom "Girlfriends," created by Mara Brock Akil, ran for eight seasons from 2000 to 2008 (the first six seasons aired on UPN, and the final two seasons aired on The CW). The series follows the personal and professional lives of four Black female friends living in Los Angeles — Joan Carol Clayton (Tracee Ellis Ross), Maya Denise Wilkes (Golden Brooks), Lynn Ann Searcy (Persia White), and Antoinette "Toni" Marie Childs-Garrett (Jill Marie Jones).
As fans of "Girlfriends" are well aware, after years of close friendship, Joan and Toni get into a fight toward the end of Season 6, which ends their friendship while Toni is in the midst of a custody battle with her estranged husband. At the end of the season, Toni moves to New York City so her child can be closer to Toni's estranged husband, Todd (Jason Pace), without reconciling with Joan (although Toni remains friends with Lynn and Maya). Thus, Jones exited the series at the end of Season 6. Throughout much of Season 7, Joan must deal with the loss of the friendship, but Jones doesn't make another appearance as Toni.
Considering that Toni was an essential part of the show — and the central friend group — it may have come as a surprise for fans to hear that she was exiting the show. Of course, it wasn't a random decision — here's why Jones left "Girlfriends" after six seasons.
Jones' contract was up
Fans who were worried that Jones' exit from "Girlfriends" may have been due to a behind-the-scenes dispute — possibly one that mirrored the on-screen fight between Joan and Toni — can rest easy, as it turns out that Jones decided to leave the sitcom for a totally practical reason. Jones' contract ended with Season 6, and she decided not to renew it in order to pursue other projects.
Jones told Essence, "I left because I wanted to do movies. My contract was up after my sixth season, and people forget that just like the network can choose whether or not to renew your contract, I can also choose and evaluate whether or not I want to come back" (via Distractify). The actress also clarified that the decision had nothing to do with money, which may have been another speculation of fans or media.
"Girlfriends" had two more seasons after Jones left the show before it ended abruptly, without a proper season finale, reportedly due to financial reasons (via TV Series Finale). An abrupt ending is already disappointing for fans, but to add salt to the wound, it was reported by The YBF that Jones was in talks to return to the show for the series finale. However, luckily for fans, the four girlfriends got to reunite on a different show: ABC's "Black-ish," which stars one of the "Girlfriends" women, Tracee Ellis Ross. Ross was joined by her former "Girlfriends" co-stars — Jones, Golden Brooks, and Persia White — for an episode in 2019 during the show's Season 6.
Jones' co-stars understand why she left the show
When the foursome reunited for the "Black-ish" episode, they sat down with Charlamagne Tha God for an in-depth interview on the set of "Black-ish" (via YouTube). During the discussion, the women talked about all things "Girlfriends" — including Jones' decision to exit the show.
To start with, Jones elaborated on her decision, noting that she liked the idea of getting to choose for herself that it was time to move on rather than leaving it up to the studio, which could fire her at any time. However, Jones added that she wished she had told her co-stars ahead of time that she was leaving the show, explaining that she didn't know how to go about it at the time (although she did send them flowers on their first day back to set for Season 7).
Discussing the fact that Jones didn't let them know of her plans, Ross said, "We've never had a chance to have that conversation, and truthfully, it's not a necessary conversation." Brooks added, "One thing you cannot do is tell someone or project how you would do something onto someone else. She made a choice that was right for her ... and we have to respect that."