Here's When You Can Watch The Spider-Man: No Way Home Extended Cut In Theaters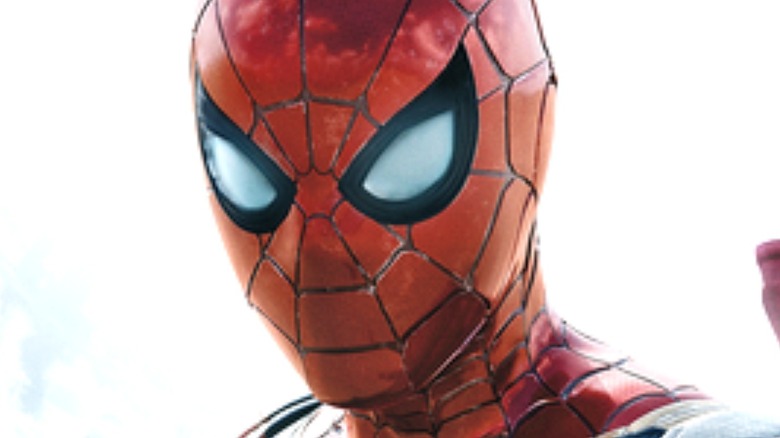 Sony Pictures Releasing/Marvel Studios
"Spider-Man: No Way Home" became a cultural phenomenon when it swung into cinemas in December of 2021. The third "Spider-Man" film in the Marvel Cinematic Universe, "No Way Home" changed the MCU forever when it did the unprecedented and brought back a slew of Spidey villains from previous cinematic iterations. The threequel was filled to the brim with the likes of Doctor Octopus (Alfred Molina), Electro (Jamie Foxx), and the Green Goblin (Willem Dafoe), all of whom appeared in previous "Spider-Man" films.
Of course, the real draw of "No Way Home" was seeing Andrew Garfield and Tobey Maguire return as their respective Peter Parkers. Thanks in no small part to their appearances, the highly-anticipated film managed to break pandemic-era box office records, grossing just over $1.9 billion dollars globally (via Box Office Mojo). But that doesn't seem to be enough for Sony Pictures and Marvel Studios. It was announced earlier this year that "Spider-Man: No Way Home" would be returning to cinemas with an extended cut that would presumably feature more of everyone's favorite Spider-Men.
Though details are slim on what exactly the extended cut of "Spider-Man: No Way Home" will feature, we finally know when the movie will return to cinemas.
Spider-Man: No Way Home: The More Fun Stuff Version will hit U.S. theaters on September 1
The official "Spider-Man: No Way Home" Twitter account has confirmed that the extended cut, dubbed "The More Fun Stuff Version," will hit U.S. theaters on September 1. Middle Eastern countries like Bahrain, Iraq, Kuwait, and the UAE will also receive the extended cut on the same day, as will Australia, Canada, and Mexico, among others. Indonesian "Spider-Man" fans will see the film first, as it opens there on August 31. Audiences in India, Taiwan, Turkey, Vietnam, and the United Kingdom will get a chance to see more of Peter Parker on September 2.
Marvel fans in the Philippines, Belgium, Brazil, and France will be able to see the multiverse-bonanza on September 7. Japanese audiences, who originally contributed over $36 million to the film's global cume (via Box Office Mojo), will be able to see the extended cut on September 9. Italian and Spanish viewers will be the last to receive the film in Europe, as it opens on September 18 and 23, respectively. And South Korea will have to wait just a bit longer — the blockbuster will return on October 6, a full month after its release stateside.