The Hilarious Way Brett Goldstein's Parents Found Out He Had Joined The MCU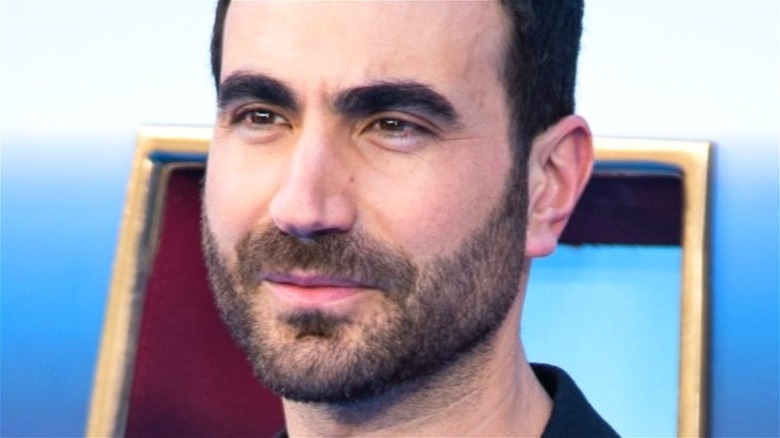 Loredana Sangiuliano/Shutterstock
Contains major spoilers for "Thor: Love and Thunder."
Like most Marvel movies, "Thor: Love and Thunder" comes with a revealing post-credits scene that debuts a brand new character to the Marvel Cinematic Universe: Hercules, who is played by "Ted Lasso" star Brett Goldstein. But while the role signifies Goldstein's official arrival in the MCU and his biggest movie part to date, it's one that he's been forced to keep under wraps from everyone — even his parents, who reportedly found out about it in a hilarious way. 
At the end of "Love and Thunder," we find a battered Zeus (Russell Crowe) being tended to by some Olympian women in Omnipotent City following his earlier run-in with Thor (Chris Hemsworth). The post-credits scene is capped off by a cameo from Goldstein's Hercules, whom Zeus is instructing to exact revenge against the God of Thunder. "Do you understand me, my son?" Zeus asks, to which Hercules replies, "Yes, father." It's a scene that opens the door to a number of possibilities and officially brings Goldstein into the MCU, which is something you'd expect him to celebrate with his parents and family ahead of the movie's premiere. But nope. The Emmy award-winning actor chose to wait and give them a much better way of finding out. 
Goldstein's parents found out he was in Thor: Love and Thunder by watching the movie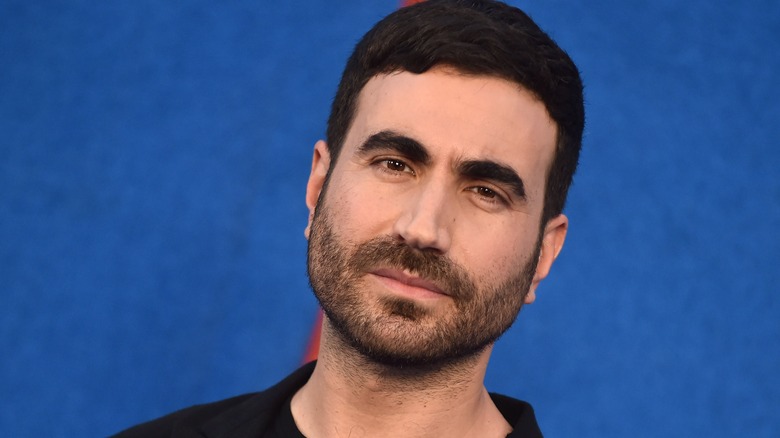 DFree/Shutterstock
According to Brett Goldstein, his parents found out about his introduction to the MCU the same way most fans did. The actor revealed that he simply recommended that his parents go see "Thor: Love and Thunder," but kept his own involvement in the film a secret. 
"My mom is texting me all the way through the film giving me a running commentary," Goldstein told Variety at a "Ted Lesso"-related event on July 18, 2022. "I'm like, 'Just watch the film!'" The actor went on to say, "It gets to the end bit, where it shows Russell Crowe... My mom texts me 'Russell Crowe's in it again, he's very funny.' I go, 'F***ing look up at the screen!'"
According to Goldstein, being officially part of the MCU as Hercules was something that he had to keep under wraps for quite some time. "I didn't tell anyone because Marvel put a chip in my neck that said 'If you talk about this you're dead,'" he joked, before claiming to have no idea about what the future holds for his Marvel strongman. 
As for how Goldstein ended up in the role, it appears to have been Kevin Feige's idea. "Love and Thunder" director Taika Waititi explained how the decision came about in a July 2022 interview with Entertainment Tonight. "That was all Kevin. Kevin was like, 'Hercules? How about we ask Brett [Goldstein]?'" Waititi said, adding, "Kevin keeps his cards close to the chest. I don't wanna [be] like, 'Where are you pushing this? Where are you going to go with this Hercules character?' ... It's pretty exciting to open up this world of Zeus and Hercules and the Greek gods."