The Batman Character You Likely Didn't Know Young Sheldon's Richard Kind Played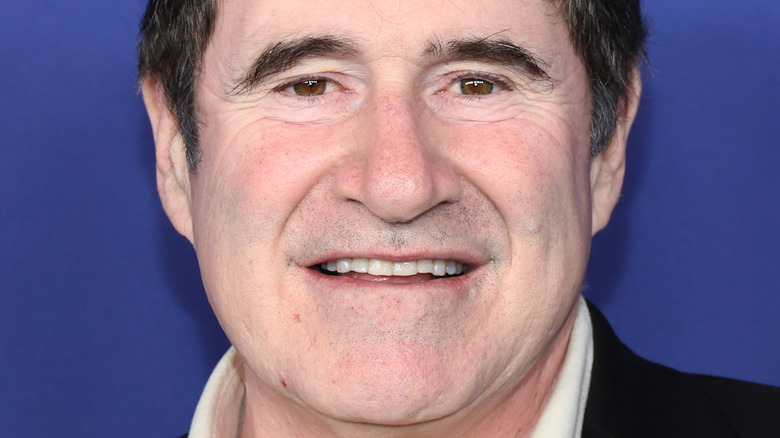 Dia Dipasupil/Getty Images
Richard Kind is one of those easily recognizable actors whom fans probably remember from his time on "Young Sheldon" as Ira Rosenbloom, a gentleman caller of the titular character's grandma, Constance Tucker (Annie Potts), aka Meemaw. But it's easy to forget that he has had several impressive roles throughout his career, including a very out-of-character part on a hit DC series.
Kind has been in the acting game since 1985 and has lent his talents to some excellent projects. The small screen is where he has really shined over the years. The Tony Award nominee has been a significant player in several hit TV shows, including "Mad About You," "Spin City," and "Curb Your Enthusiasm." He has also had roles in the critically acclaimed films "A Serious Man" and "Argo," both of which were nominated for best motion picture of the year at the Oscars and the latter of which won (via IMDb). And it's not just his presence on camera that is sought after — his vocal talents can be heard in several Pixar features, most notably his scene-stealing performance as Bing Bong in "Inside Out."
The talented individual is known for playing lovable characters that fans like to root for, and his efforts to portray some of the nicest guys around are quite masterful. But Kind hasn't always played nice on-screen, and his turn as a villainous "Batman" character proves his undeniable talent as an actor.
Kind played corrupt Gotham Mayor Aubrey James
Richard Kind played Aubrey James in 13 episodes of the Fox series "Gotham," making recurring appearances during the first, second, third, and fifth seasons. James is the arrogant, power-hungry, corrupt mayor of Gotham City. The politician is involved in several shady deals with organized crime, is arrested for framing a man for murder, and has ties to the nefarious secret organization the Court of Owls.
The "Gotham" evildoer is far different from most of the roles Kind has pulled off, and despite the character's sinister ways, the actor has stated that he enjoyed the challenge of playing the part. In an interview with Assignment X, Kind said, "I'm a character actor. And you give me different parts to play. So [in 'Red Oaks'] I am a father, [in 'Inside Out'] I am an imaginary friend, [in 'Gotham'] I am the mayor of Gotham City. ... It's a good role on a great show. I'm so proud to do it."
The actor will most assuredly always be revered by most for his affable roles like Ira Rosenbloom on "Young Sheldon," but "Gotham" fans will never forget Kind's dark side. It's always fascinating to see actors take on unexpected roles, and Kind's portrayal of "Batman" villain Mayor Aubrey James turned out to be a worthwhile endeavor for him in the end, proving he can do more than just play Mr. Nice Guy.