The Young Sheldon Character You Likely Forgot Richard Kind Played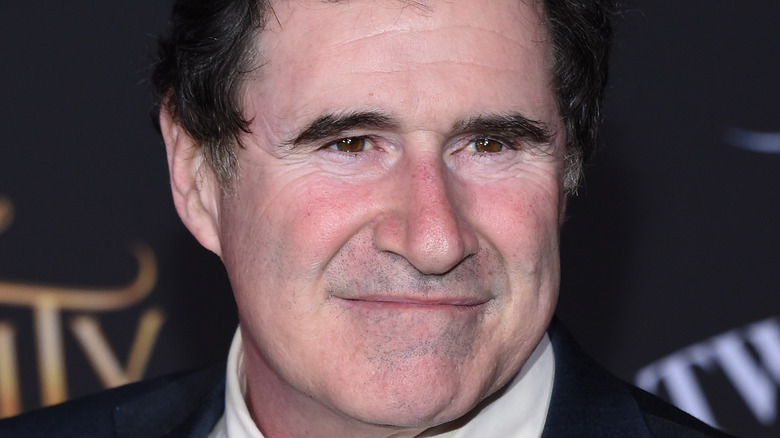 DFree/Shutterstock
A veteran of film, television, and the stage, Richard Kind has long tested the boundary between character actor and coveted sideman. Throughout his time in Hollywood, Kind has enjoyed a prolific film career, ranging from brief appearances in comedies to meatier roles in critically acclaimed dramas. In the latter group, he is perhaps best known for playing Arthur Gopnik in the Coen Brothers' 2009 black comedy "A Serious Man." Kind is also known for his acclaimed voice work, having won a Behind the Voice Actors Award for lending his voice to Bing Bong in 2015's "Inside Out" (via IMDb).
Notably, Kind first became known for his work on television sitcoms. Indeed, his performance as Dr. Mark Devanow in "Mad About You" earned him a Screen Actors Guild Award nomination in 1995. One year later, Kind began starring in "Spin City," a series in which he ultimately appeared in all 145 episodes. Since 2002, Kind has also brought his comedic chops — originally honed at The Second City — to "Curb Your Enthusiasm," in which he periodically appears as Larry David's fictional cousin, Andy.
Additionally, Kind should appear familiar to fans of the CBS sitcom "Young Sheldon." Since the first season, Kind has appeared on the successful spinoff of "The Big Bang Theory" a variety of times as a character close to Sheldon Cooper's Meemaw (Annie Potts).
Kind plays Meemaw's love interest Ira
Richard Kind's time on the "Big Bang Theory" spinoff was short, but sweet. For three episodes, the actor played Ira Rosenbloom, a furniture store owner and love interest to Sheldon's Meemaw. Ira is first introduced in Season 1, Episode 11 ("Demons, Sunday School, and Prime Numbers"). When Sheldon decides to educate himself on various world religions, Meemaw enlists Ira — one of her boyfriends — to give Sheldon the skinny on Judaism. Ira's explainer on religion is predictably lost on Sheldon, but he manages to pique the young boy's interest when he mentions that Captain Kirk and Spock were both members of the tribe.
Ira later returns in Season 1, Episode 22 ("Vanilla Ice Cream, Gentleman Callers, and a Dinette Set"), an episode that focuses on the love triangle between Ira, Meemaw, and Dr. Sturgis (Wallace Shawn). After much meddling from Sheldon, Meemaw ultimately breaks Ira's heart by choosing Dr. Sturgis. While this moment initially seemed to signal the end of the couple's relationship, Ira later proves resilient. 
In Season 3, Episode 5 ("A Pineapple and the Bosom of Male Friendship"), Dr. Sturgis returns from a brief stay at a psychiatric hospital and delivers surprising news to Meemaw. Upon his release, Dr. Sturgis opts to end his relationship with Meemaw and suggests that she get back together with Ira. However, Meemaw soon learns that she is in for a double whammy; Ira turns down the offer, not wanting to be anyone's second choice. As of this writing, Ira's rejection of Meemaw serves as his last appearance on the series.