Gilmore Girls Fans Crown Two Contenders For The Series' Worst Episode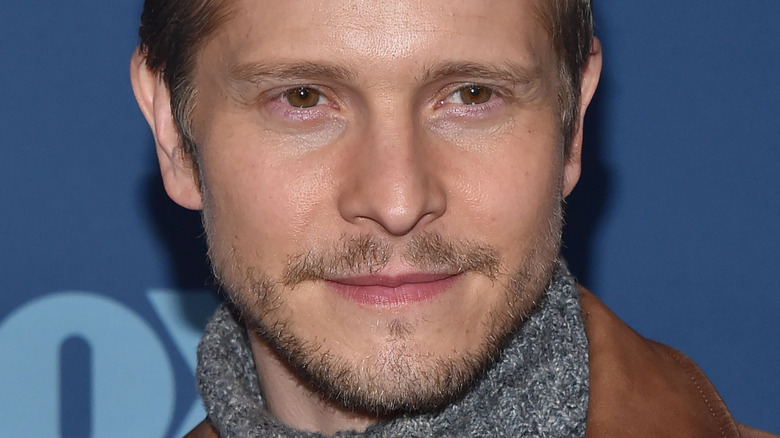 DFree/Shutterstock
The beloved series "Gilmore Girls" follows the adventures of the spunky mother-and-daughter duo Lorelai (Lauren Graham) and Rory Gilmore (Alexis Bledel) in their charming small town of Stars Hollow. The dramedy aired until 2007 and later had a Netflix revival, entitled "Gilmore Girls: A Year in the Life," which premiered in 2016. The show, while entertaining, is relatively formulaic throughout its eight seasons. 
Within any given episode, fans can expect Lorelai and her daughter to make obscure pop culture references while enjoying a meal and coffee at Luke's Diner, owned by the curmudgeonly but kind-hearted chef Luke Danes (Scott Patterson). Rory's storylines also tend to air on the side of naively entertaining, consisting of her focusing on her schoolwork, spending time with her grandparents, Richard (Edward Herrmann) and Emily (Kelly Bishop), and balancing her romantic relationships.
That being said, some fans do have aversions to specific episodes. In fact, quite a few viewers shared their dislike for two episodes in a thread on a "Gilmore Girls" subreddit.
Fans did not like two episodes from seasons 6 & 7
The Reddit user u/TheFourthLorelai requested "Gilmore Girls" fans share what they believed to be the show's worst episode. Several viewers revealed they did not enjoy Season 6, Episode 15 ("A Vineyard Valentine") and Season 7, Episode 7 ("French Twist").
"A Vineyard Valentine" and "French Twist" are particularly painful episodes for fans of Luke and Lorelai's romance. In "A Vineyard Valentine," the couple, alongside Rory and her boyfriend, Logan Huntzberger (Matt Czuchry), take a brief trip to Martha's Vineyard. The diner owner is unenthusiastic about the vacation causing Lorelai to question their relationship. Many users agreed that the episode was interesting in theory but paled in execution, with the majority of the plotline feeling awkward and painful. "French Twist" doesn't come off any better among fans. This episode sees Lorelai eloping in France with Rory's father, Christopher Hayden (David Sutcliffe), after years of will-they-won't-they history that some fans cannot get on board with. 
Thankfully for those who rooted for Luke and Lorelai, the couple finally gets hitched during the finale of "Gilmore Girls: A Year in the Life." While speaking to Entertainment Weekly in 2016, Lauren Graham discussed her character's relationship with Luke. She asserted that they complemented each other despite having different demeanors. "They need each other as balance, you know. She lightens him up, and he kind of roots her a little bit, but it took a while to get there," stated the actress. While fans might have gotten their happy ending, it is safe to say they don't include these two episodes on a rewatch.