It's Time To Talk About That Jaw-Dropping Reveal In Westworld Season 4 Episode 4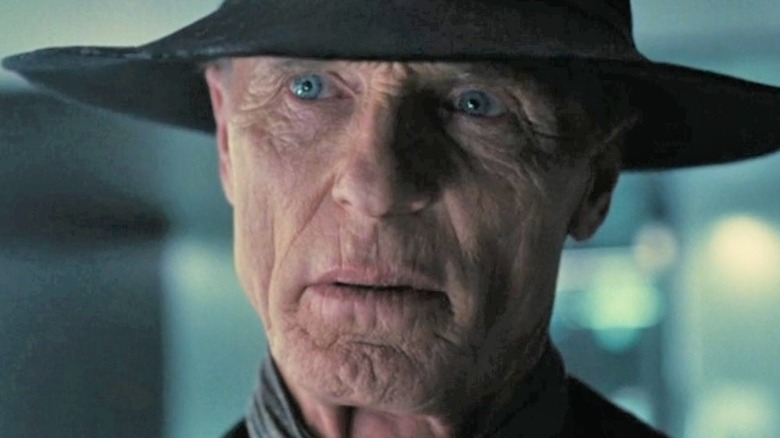 HBO
"Westworld" Season 4 is proving to be a welcome reinvention of HBO's prestige science-fiction series. Season 3 of "Westworld" ends with Dolores and Maeve Millay (Thandiwe Newton) destroying the Rehoboam A.I. and letting humanity choose its own path. Unfortunately, the main version of Dolores dies in the process, essentially sacrificing herself for the greater good. However, there's still the villainous version of Dolores in the Charlotte Hale host (Tessa Thompson) — and it has its own ideas of what to do with the entire world.
But just because Dolores is dead doesn't mean series star Evan Rachel Wood has left. In Season 4, she plays naive games writer Christina, and she's far more powerful than she knows. When speaking to Collider about the latest batch of episodes, Wood teased her new role, saying, "That's part of the fun mystery of this season is we're seeing these characters that we know and love, but they aren't themselves. What does that mean, and how are they going to relate to each other, in this world and as these people? Is it going to end well? Who are they, really?" She also added, "At the end of the day, I think that's what we're trying to figure out."
In one of the show's signature plot twists, Episode 4, "Generation Loss," showed viewers just how prescient Wood's statement is. 
Caleb has been dead for decades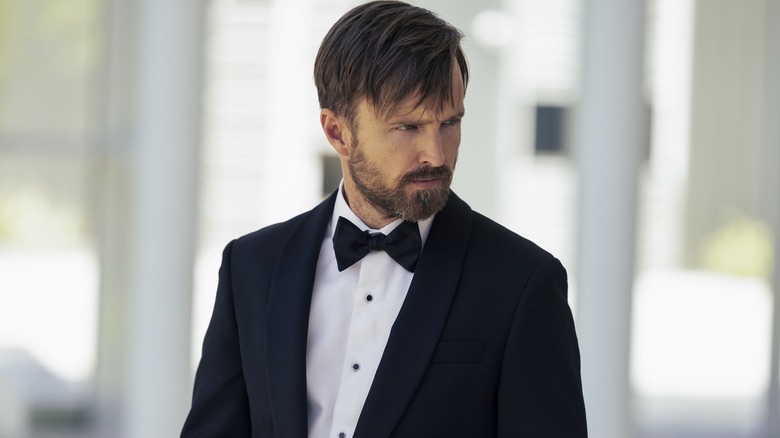 John Johnson/HBO
Yes, Season 4 features two versions of Caleb (Aaron Paul) — which also confirms that this season has been following two different timelines. The one in the past sees Maeve and Caleb sneak into a 1920's-themed park (Gangsterworld anybody?) as they figure out why the Man in Black (Ed Harris) has been hunting them. And although they manage to take Charlotte Hale hostage, Caleb winds up on the wrong end of Hale's forces when Maeve unsuccessfully uses explosives to try to kill the Man in Black. But the twists keep on coming. Not only has Caleb been dead for 23 years in the present but Hale has been trying to replicate his consciousness in her attempts to control humanity.
So far, Hale has tested 278 versions of Caleb over the years, and it has ultimately paid off for her since the hosts now control the entire city, if not the country. The dynamic has been well and truly turned on its head from where the series first started, with humans controlling all the hosts. But the present day also makes a surprising reveal about Bernard (Jeffrey Wright) and his mission with Stubbs (Luke Hemsworth): the mysterious resistance member called C (Aurora Perrineau) is actually Caleb's adult daughter, Frankie. Double twist!
This is a classic "Westworld" method of deception, keeping a major reveal hidden in plain sight until the perfect time to reveal its significance.
Lisa Joy says the rebellion is just beginning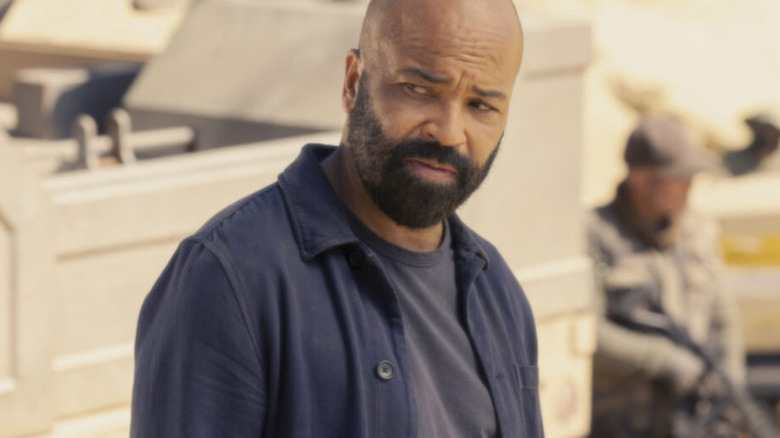 John Johnson/HBO
The Caleb reveal will obviously have massive ramifications for the show going forward now that Aaron Paul's hero has been hostified. What will the reunion with the now-adult Frankie look like? How will she react knowing that the enemy stole her father? And it'll also be interesting to see how Hale's experiments affect her plans for world domination. Series co-creator Lisa Joy told TheWrap more about Hale's work, saying, "Well she's certainly extending that study. I think that you do start to see some of the hosts are degrading, that she has multiple copies. So I think we'll come to see how successful her experiments have been."
Meanwhile, Bernard's time in the Sublime between Seasons 3 and 4 has opened his eyes even further regarding the capabilities of host consciousness and how to battle threats like Hale, which is why he's been searching for a weapon of some kind. Although he calls Maeve the weapon, it's not exactly clear what she's going to be able to do in the face of Hale and this vastly superior technology she's developed.
Thankfully, Joy noted that the rest of the season will explore this new world order and that the rebels will fight back pretty hard. She said, "I mean, now that we know that Hale has won and the humans in fact have been subjugated by this new A.I. power structure, I think we have to see how the fight for free will — this time waged by humans against robots — plays out."