Infamous 3: Will We Ever Get A Sequel?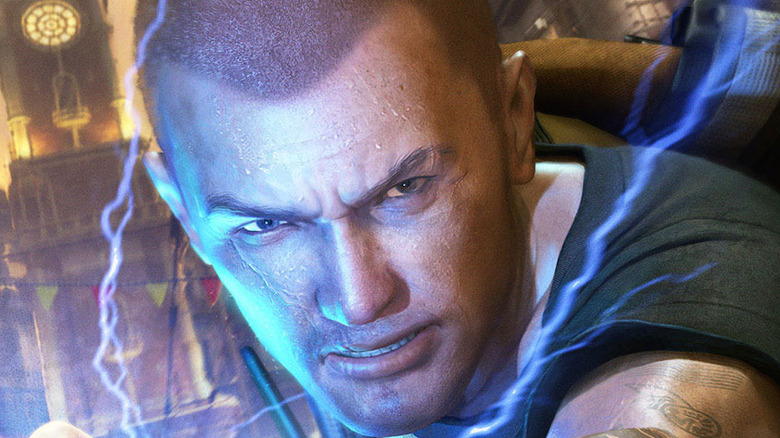 Sony Interactive Entertainment
It's likely been a while since PlayStation fans heard the "Infamous" series brought up. Cushioned between the success of the "Sly Cooper" series and the record shattering "Ghost of Tsushima," Sucker Punch's super hero franchise managed to pull in a fair share of praise from critics, but ultimately didn't have much staying power. While there's likely a number of reasons why players aren't still adventuring as Cole or Delsin, timing may have been the mortal enemy of the IP.
The first "Infamous" title released in 2009 alongside a crowded line-up of heavy-hitters like "Street Fighter 4," "Killzone 2," and "Batman: Arkham Asylum." The sequel didn't fare much better, sandwiching a launch just after massive entries like "L.A. Noire" and "Portal 2," but just before "The Elder Scrolls 5: Skyrim." Interestingly, the original "Infamous" arrived one year after Marvel returned to the cinematic arena with "Iron Man," and "Infamous 2" debuted just a year before "Avengers" solidified a whole genre — and dedicated fan base — for superheroes.
The series went dormant for a time, but then reappeared on the PS4 with "Infamous: Second Son," introducing a new protagonist and story. However, the hip new hero and sleek visuals did little to leave a lasting imprint. So, what does all of this mean for the future of the "Infamous" franchise?
Sucker Punch has no Infamous plans for foreseeable future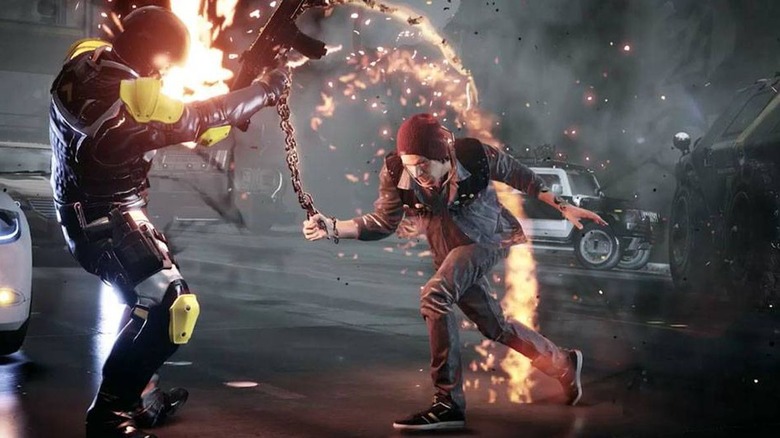 Sony Computer Entertainment
Though the "Infamous" series may have never reached the same level of fame and recognition as other Sucker Punch titles, the games have a devout following of fans who'd love to get their hands on any new content. On that front, Sucker Punch offered good news and bad news.
In a July 2022 letter posted to its website, Sucker Punch took some time to thank fans for 25 years of support and address rumors about it or another studio developing "Sly Cooper" or "Infamous" games. Sucker Punch said, "With our focus on our current project, we have no plans to revisit 'inFAMOUS' or 'Sly Cooper' right now, and no other studio is currently working on projects related to those franchises either."  
The developer also confirmed its plans to keep user generated content for "Infamous 2" running a bit longer and promised the "Cole's Legacy" DLC for "Infamous: Second Son" would become available for purchase from the PlayStation Store (previously a Collector's Edition exclusive). Unfortunately, Sucker Punch made it clear that there isn't a new "Infamous" in the works.
While the news might sound like the definitive end for "Infamous" and "Sly Cooper," Sucker punch did cushion the blow by asserting it'd never say never to revisiting the franchises. However, nothing is planned for the time being.