Amityville: The Awakening Grosses Just $742 In Opening Weekend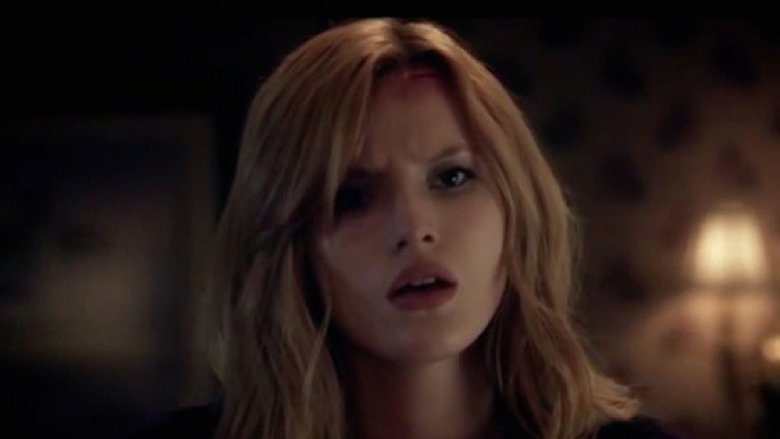 It's been another bad weekend for the Weinstein Company. Still reeling after sexual assault allegations against its founder Harvey Weinstein, the company saw a huge box office flop with their horror flick Amityville: The Awakening, which brought in a dismal $742 in its opening weekend. (via Variety)
Amityville: The Awakening had a long road to theaters. The movie was initially set to be released in January of 2012, but it was eventually completely rewritten and pushed to a 2014 filming start date. The movie was then set for a 2015 release, but that was also pushed. The movie underwent reshoots in early 2016, but the release date was still pushed more times after that, eventually landing on the October release.
The movie was trashed by critics, with just a 20 percent on Rotten Tomatoes, and that plus the delays may have been part of the reason why the company decided to give the film a nontraditional release. The movie had been streaming for free on Google Play for two weeks before hitting just 10 theaters. The movie only hit theaters for one day, so it has no hopes of upping its haul. However, it will remain on Google Play for free streaming until Nov. 8.
The Awakening was not without big names. Disney darling Bella Thorne stars in the movie as the teenager Belle Walker, who moves to Amityville with her mother, Joan, played by Jennifer Jason Leigh, her younger sister Juliet, played by McKenna Grace, and her brain-dead twin brother James, played by Gotham favorite Cameron Monaghan. The movie also featured indie star Thomas Mann, as well as former House and Once Upon a Time actress Jennifer Morrison.
Amityville has also been a solid franchise at the box office in the past, with the 1979 film The Amityville Horror earning $86 million worldwide. The 2005 version of the film also did well, earning $108 million. However, The Amityville Horror's two sequels, titled Amityville: The Possession and Amityville 3-D did not fare as well, with $12.5 million and $6.3 million, respectively. (via Box Office Mojo)
Despite The Awakening's bad performance, 2017 has been an amazing film for horror movies. Big hits like It and Get Out, along with smaller successes like Split and Happy Death Day, have helped to push 2017 to becoming the highest grossing film for horror at the domestic box office ever. The Awakening will wind up being a sad footnote in an amazing year for horror.