The Role You Likely Forgot Alyson Hannigan Played On Roseanne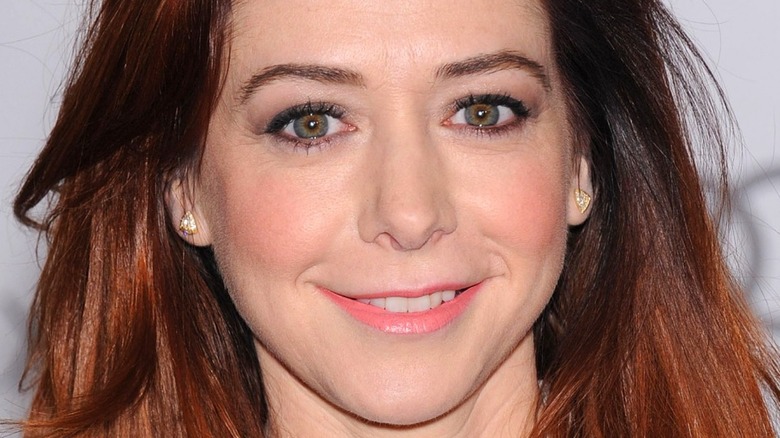 DFree/Shutterstock
Alyson Hannigan has a face you will almost certainly recognize. The spunky redhead has been acting professionally for over 30 years and has stacked up an astounding list of acting credits in her enduring career (via IMDb). Although her first on-screen credit is in the 1986 Brad Dourif movie "Impure Thoughts," Hannigan broke out as a star in her own right playing geeky witch Willow Rosenberg, an LGBTQ+ character whose arc helped make "Buffy the Vampire Slayer" a game-changing TV show. In addition to her run on "Buffy," she also reprised the role in the spin-off series, "Angel." 
Building on this TV success, many viewers will also recognize her from the "American Pie" films where she plays Michelle, the central love interest of Jim (Jason Biggs) across the four main entries in the franchise. Of course, more modern audiences will likely know Hannigan from "How I Met Your Mother." She plays Lily on the CBS comedy, and her often wholesome romance with Marshall (Jason Segel) remains a memorable centerpiece of the series many years later. 
Regardless, an actress who has been in the game for as long as Hannigan has will have amassed many bit parts over the course of her career, and this performer is no exception.
Hannigan plays Becky's friend Jan on Roseanne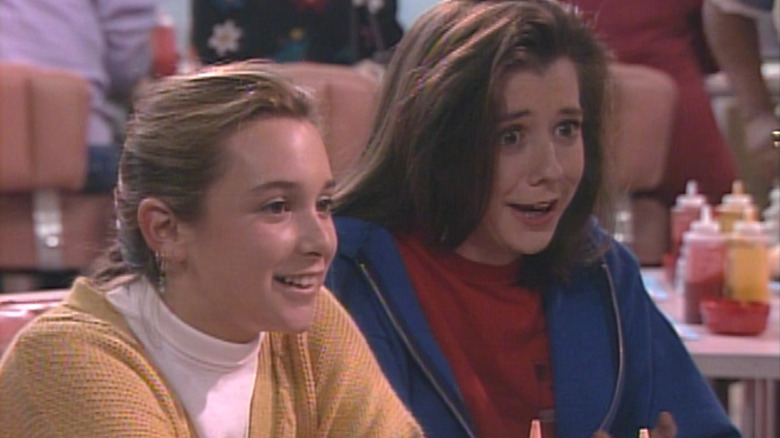 ABC
One of those many small but memorable parts of Alyson Hannigan's was a one-episode appearance on the seminal '90s sitcom "Roseanne." Starring comedian Roseanne Barr, as well as future Hollywood stalwart John Goodman, the multi-cam comedy follows the many misadventures of the Connor clan. "Roseanne" broke from the standard sitcom mold by trying to ground the American family a bit more, showing the more typical pitfalls and complications that befall domestic life in the process.
In the Season 3 episode "Like, A New Job," Hannigan plays Jan, a friend of Becky's (Alicia Goranson). Though she is only a character in this episode, it was a pivotal one, as this "Roseanne" chapter sees the titular matriarch leaving the salon behind to take on a new role at the local diner. Of course, Becky is horrified and embarrassed by her mom's new job, particularly when she goes to the restaurant with her friends.
As Jan, Hannigan only gets a couple of lines in during the episode, but she is immediately recognizable. Funny enough, "Buffy the Vampire Slayer" creator Joss Whedon was also a writer on the series (via Vulture), and Hannigan would go on to make her big career break on his WB supernatural drama. Though Hannigan's role on "Roseanne" was only a minor one, it just goes to show that even a small part can sometimes have a big impact in the grand scheme of things.