The Boy Meets World Character You Likely Forgot Was Played By A Parks And Recreation Star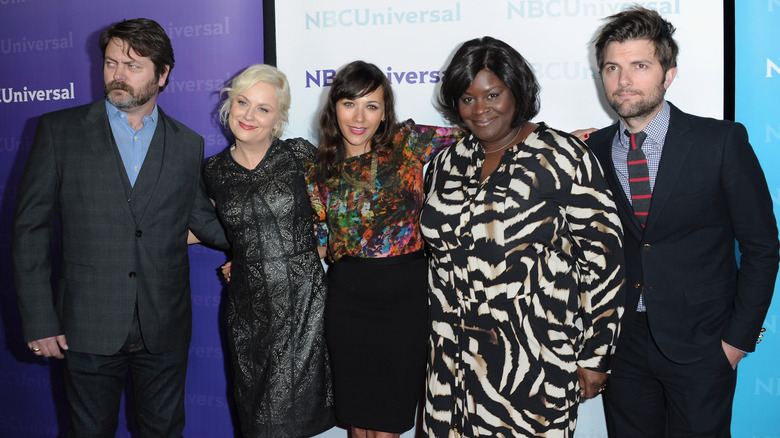 Alberto E. Rodriguez/Getty Images
The series "Boy Meets World" had an array of memorable guest stars throughout its illustrious tenure, and some may have easily forgotten that one of them continued their acting efforts by becoming a major player in the award-winning series "Parks and Recreation." Before "Parks and Recreation" came on the scene, the show's actors were seen in some pretty popular programs. Rashida Jones was on "The Office," Amy Poehler was part of "Saturday Night Live," and Nick Offerman appeared on "George Lopez." But none of them were fortunate enough to get a role in the successful ABC series "Boy Meets World."
There were so many celebrities that made appearances on "Boy Meets World" that it would be difficult for even the biggest fans to recall every single one. So many big names were featured, like Brittany Murphy, Linda Cardellini, Keri Russell, Jennifer Love Hewitt, and Shane West (via IMDb). There was even a crossover with "Sabrina the Teenage Witch," where Melissa Joan Hart guest starred (per IMDb).
Out of all the members that made a name for themselves on the infamous program from the historic TGIF lineup, one talented player was also a notable employee for "Parks and Recreation."
Adam Scott played a bully on Boy Meets World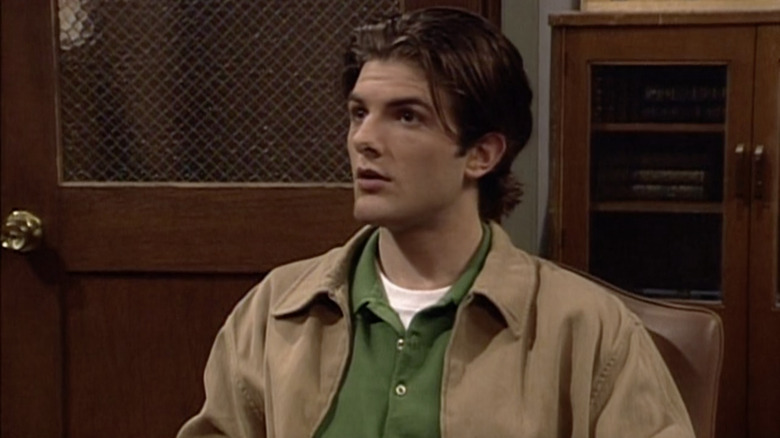 ABC
Adam Scott, who starred as Ben Wyatt on "Parks and Recreation," played Griffin "Griff" Hawkins on "Boy Meets World" (via MTV). He first appeared in the episode "Pop Quiz" as a new transfer student, according to IMDb. Griff is a clever individual who always has some type of con or hustle at play and, despite being the bully, shows a lack of interest in petty violence. Whether he is selling Eric Mathews (Will Friedle) the means to forge a college acceptance letter or charming a kiss from Yasmine Bleeth, there was never a boring moment when he was on screen. As noted by IMDb, after "Pop Quiz," Griff was seen again in "The Thrilla' in Phila" and "He Said, She Said." Scott also played a senior in the episode "Band on the Run."
His character on "Parks and Recreation," the ex-child mayor turned city finance expert, who would eventually become the love interest of Leslie Knope (Amy Poehler), is almost the polar opposite of Griff. The fragile nerd was known for reading fan fiction and loving "Game of Thrones," so much that Leslie rents him the infamous Iron Thorne as a present, among other things (per Bustle).
Rotten Tomatoes reports that Scott has also starred in the Starz series "Party Down," and the Apple TV+ series "Severance."
His efforts on "Parks and Recreation" will always be legendary, but some die-hard "Boy Meets World" fans will most assuredly always revere the legacy he left behind as Griff.