Will There Be A Black Phone 2?
There were a lot of reasons to be excited about Blumhouse Pictures' "The Black Phone" prior to its release, not the least of which being that the horror flick found writer and director Scott Derrickson returning to the genre that helped kickstart his career. It also saw Derrickson re-teaming with his "Sinister" star Ethan Hawke, and adapting a thrilling short story from current genre all-star Joe Hill. According to its extra fresh ratings on Rotten Tomatoes, that crew more than delivered the goods with a nerve-rattling, yet surprisingly heartfelt, supernatural thriller that is full of terrifying moments.
You may not realize it, but there was more on the line with the release of "The Black Phone" than just putting out a good horror movie. In fact, per comments made by Blumhouse mastermind Jason Blum to The Wrap, "The Black Phone" was essentially a test film to see whether original genre fare can still be viable at the box office given the current climate. Those questions have been soundly put to rest, with Box Office Mojo confirming that, as of this writing, the film has already scared up more than $100 million in worldwide ticket sales — and that on a reported budget of just $18 million (per Collider). 
That sort of bang for your buck is not something studios tend to ignore, leading many to wonder whether or not "The Black Phone" will get the sequel treatment. Here's where the powers that be stand on the subject.
Scott Derrickson isn't wholly opposed to some sort of follow-up to The Black Phone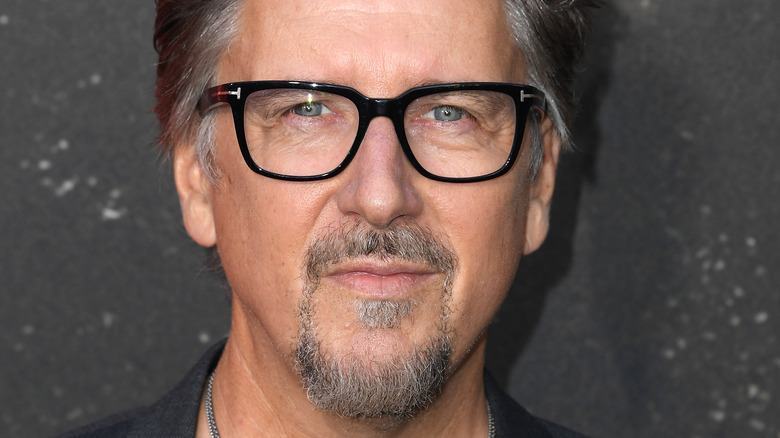 Steve Granitz/Getty Images
Given the hefty return on the investment, it's safe to assume bosses from both Blumhouse Pictures and Universal Pictures (who released "The Black Phone" theatrically) are at least considering the possibility of a sequel or other kind of follow-up film. Apparently, so is Scott Derrickson, though the director told The Wrap the idea of somehow continuing this story is "not something that is innately exciting to me ..." But Derrickson claims he's still very much mulling over the idea of a "The Black Phone" follow-up, and, according to The Wrap, has even been talking to Joe Hill about how to expand on the narrative.
Derrickson confirmed as much, offering, "I'm interested in the characters that we created, and I think there's a tone to the movie that is unique and can be expanded upon." It remains to be seen exactly how he and Hill would open up that world, as the ending of "The Black Phone" doesn't entirely beg for a sequel. Even if a prequel might work, it's up for debate if one really feels justified. Still, Derrickson isn't wholly opposed to a follow-up, adding, "You never know, but I'm certainly not closed off to the idea."
That's hardly the enthusiastic response some might be hoping for. And given that the short story which inspired "The Black Phone" was a one-off for Joe Hill, considerable work would need to be done to crack a suitably twisted fable for any sequel. For now, at least, lines remain open for the possibility.