What Is Kate Jackson From Charlie's Angels Doing Now?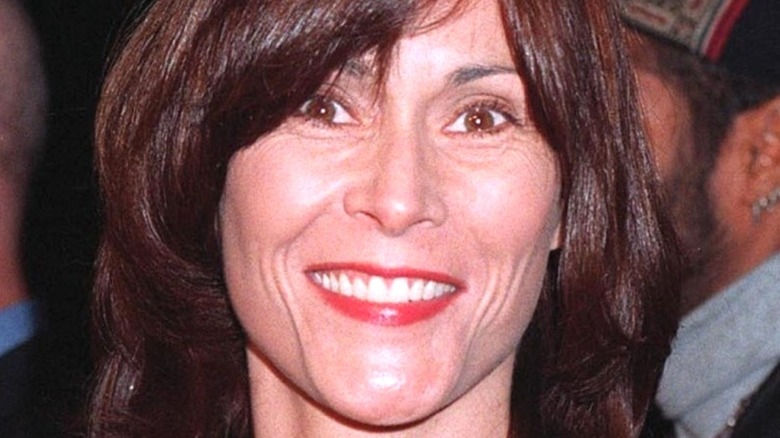 Featureflash Photo Agency/Shutterstock
The ABC series "Charlie's Angels" has become one of the most popular television series of the 1970s. Produced by legendary producer Aaron Spelling, who was also behind shows such as "Fantasy Island," "T.J. Hooker" and "Melrose Place," "Charlie's Angels" followed a trio of private investigators who were in the employ of the mysterious Charlie, who referred to the investigators as his Angels, giving the show its name. The popularity of the series has led to three feature films and an attempted TV reboot in 2011.
The benefit the original series had, however, was its cast. While the main cast rotated over the course of the show's five seasons, it began with Farrah Fawcett (playing Jill Munroe), Jaclyn Smith (playing Kelly Garrett), and Kate Jackson (playing Sabrina Duncan).
While Jackson remained with the show for three seasons, she expressed disappointment with the quality of the writing in the third season, as well as the hectic shooting schedule (per People). This ultimately led to her departure from the series. But what has she been doing in recent years, well after her departure from "Charlie's Angels"?
Jackson's last role was on Criminal Minds
During her time on "Charlie's Angels," Kate Jackson appeared in the action comedy "Thunder and Lightning" in 1977 alongside David Carradine. She also appeared in a guest role in the TV series "James at 16," while reprising her role as Sabrina Duncan in a crossover episode with "The San Pedro Beach Bums."
Jackson departed "Charlie's Angels" in 1979, following up her work there with appearances in a number of movies, both TV and theatrical. This included the 1981 comedy "Dirty Tricks," with Elliott Gould, and the 1982 relationship drama "Making Love," with Harry Hamlin. She returned to TV series in 1983, however, jumping from ABC to CBS with "Scarecrow and Mrs. King," where she plays the titular Mrs. King.
More recently, Jackson appeared in guest appearances in shows such as "Sabrina the Teenage Witch" and "Third Watch." She lent her voice to both "Family Guy," where she plays Mrs. Amanda King, her character from "Scarecrow and Mrs. King," and "American Dad!," where she plays an animated version of herself. Her last acting appearance came in a guest turn in 2007 in the procedural drama "Criminal Minds," where she played Elizabeth Prentiss, mother of Agent Emily Prentiss (Paget Brewster).
In her personal life, Jackson had an eventful year in 1995, when she underwent open-heart surgery (via CNN) and adopted a son by the name of Charles Taylor Jackson. 2010 was another eventful year for Jackson, as she was announced to be in a contract to write her memoirs, and she sued her financial advisor for $3 million (per TMZ). She ultimately settled the latter case for an unreleased sum, while her memoir has yet to be published.