How Location Often Poses A Challenge For The Impractical Jokers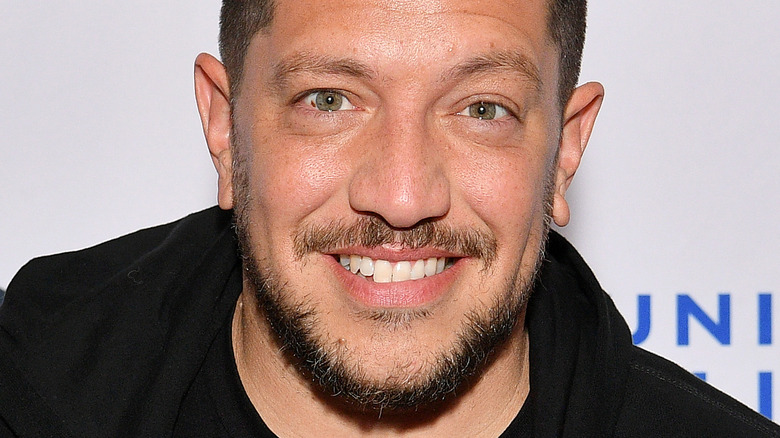 Dia Dipasupil/Getty Images
With several seasons and a feature film under its belt, it's hard to argue that "Impractical Jokers" hasn't become the crown jewel of truTV over the years. Premiering in December of 2011, the series follows a simple yet engaging premise that fans can't get enough of. Episode after episode, a group of lifelong friends come up with bonkers, embarrassing, and potentially dangerous challenges for each other to try. Whoever fails to pull off the most gets stuck with a punishment concocted by the other guys. The worst part? They have to go through with it no matter the circumstances.
On the surface, the concept behind "Impractical Jokers" doesn't sound too difficult to pull off. At first glance, it's just a bunch of guys making fools of themselves in front of a television camera. However, the reality is that the show is made up of numerous moving parts that all have to work together in unison for things to run smoothly. There are the technical aspects (filming, editing, etc.), gaining the approval of the network — sometimes a monumental task on its own –, safety precautions, and more. What many don't tend to consider, though, are the locations where the show takes place.
Most "Impractical Jokers" challenges occur in public, which has opened the door for some difficulties when it comes to pulling the show together. Here's why.
Filming at certain locations isn't always simple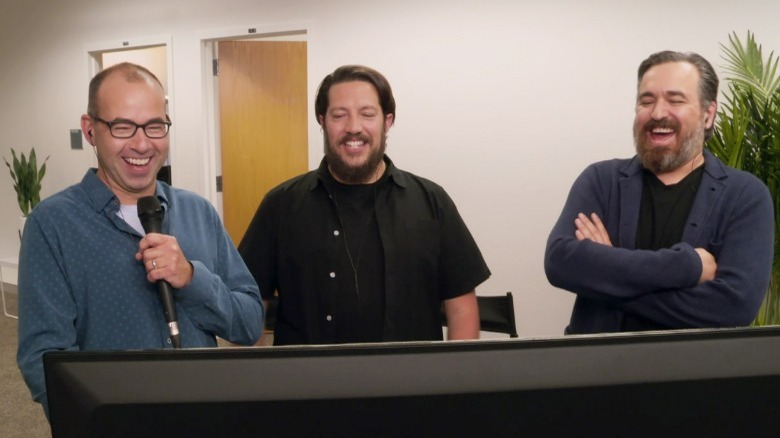 truTV
In a 2020 interview, "Impractical Jokers" mainstays James "Murr" Murray, Sal Vulcano, and the irreplaceable Joe Gatto took the time to chat to a live audience about the show and the minutiae of what goes into it (via YouTube). During this chat, they explained that since they don't have a designated studio to film, they're completely at the mercy of the locations where they choose to shoot their challenges and punishments. Sadly, that means if and when venues drop out at the last minute or has to move their booking to another time, the crew has no choice but to shuffle around their schedule to accommodate and come up with a backup plan.
Still, for as difficult as it can be to work on certain locations or come to agreements with those responsible for them, it's far from an irregularity for the "Impractical Jokers" team. On the other hand, the COVID-19 pandemic presented everyone with a far more unusual challenge, which directly impacted the show's personal space-violating presentation. Nevertheless, as Sal told People in February of 2021, it wasn't an impossible obstacle to overcome. "We got really creative. No longer are we just going up to people on the streets or parks or supermarkets. Instead, we would rent a whole location and then film there over an entire week," he said of filming Season 9.
With the COVID-19 pandemic somewhat receding into the past, filming "Impractical Jokers" has gone back to relative normalcy along with the rest of society. Although, the trouble that tends to come with location scouting likely hasn't disappeared and won't for the remainder of the series' run.