Chris Williams Discusses What It Was Like To Make The Sea Beast During The Pandemic - Exclusive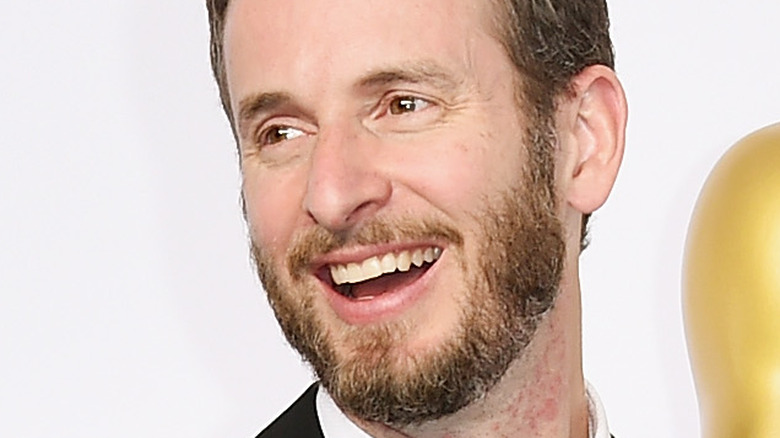 Jason Merritt/term/Getty Images
The COVID-19 pandemic upended life for nearly everyone on the planet — suddenly, most people had to adapt to a new way of life, especially in those early months. Numerous businesses had to shut down, and even those that could remain operational had to do so remotely. It was extremely tough to work through, as the team behind the newest Netflix animated romp, "The Sea Beast," knows all too well. 
Director Chris Williams, who had previously worked on such projects as "Big Hero 6" and "Moana," chatted with Looper in an exclusive interview to discuss some of those challenges. Work on "The Sea Beast" began years ago, even before the pandemic started, and according to Williams, that allowed the team to develop a solid foundation. As he put it, "I'm really glad that we got to spend about a year and a half working with the story team and the visual development team, and started building a foundation for the story and the look of the movie before the pandemic sent us all home."
Of course, we all know what happened next — but Williams' team was up to the challenge.
The technology made working from home a lot easier
Many people were sent home to work starting in March 2020 in the United States, and that meant the team behind "The Sea Beast" needed to reassess some things. Chris Williams explained how the work-from-home order came at a really inopportune time because they were just starting to kick things into gear as far as production. As a result, the director let fly this little tidbit: "Most of the crew members on the movie, I still have not met in person. I'm looking forward to that because I want to thank them in person for all their hard work."
Next came the benefits and drawbacks of making an animated movie remotely. Williams admitted that thanks to newer technology, working on these projects separately has become a lot easier. But it also creates a sense of disconnection, as he went on to say, "The tricky part was always that feeling of connection and being able to collaborate because animation is the ultimate collaborative art form. You have to be able to brainstorm and problem solve together as a group. It's a little more challenging, as everybody knows now, when you're doing it through Zoom."
But as anyone who's worked on a movie will tell you, there are always challenges to overcome. The COVID-19 pandemic was just another challenge, and the finished product of "The Sea Beast" on Netflix really speaks for itself. 
"The Sea Beast" is now available on Netflix.