Frasier Actor John Mahoney Dies At 77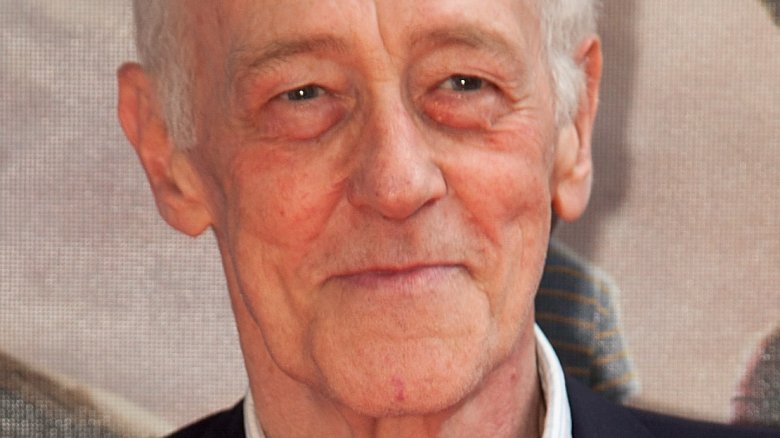 Getty Images
John Mahoney, best known for his role as Martin Crane on Frasier, has died, The Hollywood Reporter confirms. The actor's publicist, Paul Martino, confirmed to the outlet that he passed on Sunday, February 4 in Chicago, Illinois. He was 77.
Mahoney's acting career, as it happens, began later in his life. Mahoney was once a medical-magazine editor before he ventured into studying acting in Chicago at the age of 37, and soon became a standout star in the city's Steppenwolf Theater. Naturally, that led to the bright lights of New York, where Mahoney made a name for himself in an off-Broadway production of Orphans. For his work in that project, Mahoney snagged a Theatre World Award. In 1986, Mahoney gave a stellar performance in John Guare's The House of Blue Leaves, taped for PBS' Theatre in America, and won a Tony Award for it. The actor circled back to the stage in 2007 for a revival of Prelude to a Kiss on Broadway. 
Mahoney earned two supporting actor Emmy nominations for his work as the former cop and all-around uncooperative father to Kelsey Grammer and David Hyde Pierce's characters on the NBC sitcom Frasier, which ran from 1993 to 2004. 
Outside of his small-screen role on Frasier, the English-American actor starred in films like Code of Silence, The Manhattan Project, Say Anything..., Barton Fink, Striking Distance, In the Line of Fire, Reality Bites, Primal Fear, The American President, Tin Men, Suspect, Eight Men Out, and Dan in Real Life. Mahoney also lent his unforgettable voice to characters like Preston B. Whitmore in Atlantis: The Lost Empire and Atlantis: Milo Returns, General Kenneth Rogard in The Iron Giant, and Papi in Kronk's New Groove. 
Mahoney popped up in one-off or short-term roles in a handful of television series, including Cheers, 3rd Rock from the Sun, In Treatment, and Burn Notice. He starred as Roy, the love interest of Betty White's Elka, in the TV Land sitcom Hot in Cleveland from 2011 to 2014. 
Mahoney was never married and has no children.