Why Gilmore Girls Fans Think Paris Deserved Better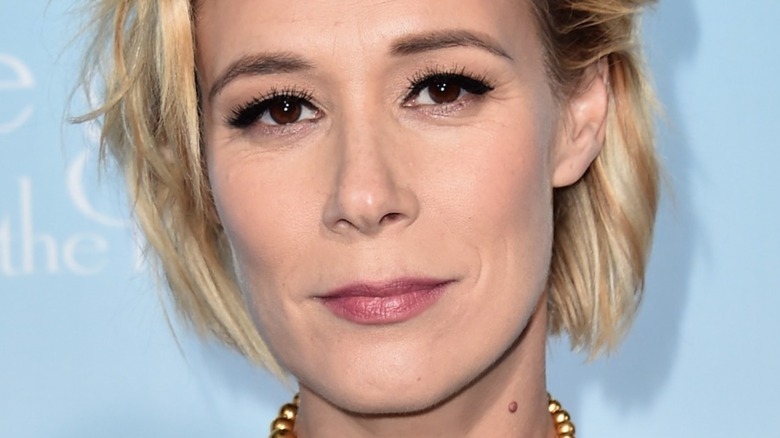 Alberto E. Rodriguez/Getty Images
Whip-smart and deliverer of devastating zingers, no character is more iconic on "Gilmore Girls" than Paris Geller (Liza Weil). First introduced as Rory's (Alexis Bledel) bitter rival at Chilton, Paris' harsh edges are softened throughout the series as she becomes a close confidante. Saying things that the rest of us only wish we could, it isn't hard to see how Paris became beloved in the fandom.
Rory and Paris remained friends through Yale until "Gilmore Girls" was canceled in 2007. In a stable relationship and ready to embark on a career in medicine, it seemed that Paris' life was on track. But things weren't smooth sailing when Weil reprised her role in the 2016 revival "Gilmore Girls: A Year in the Life." Rory struggles to find her place in the world, quickly becoming the "Gilmore Girls" character that fans can't stand. And although Paris has a thriving fertility clinic, things aren't perfect on her end either, with fans disappointed in how Paris' life turned out.
The revival did Paris dirty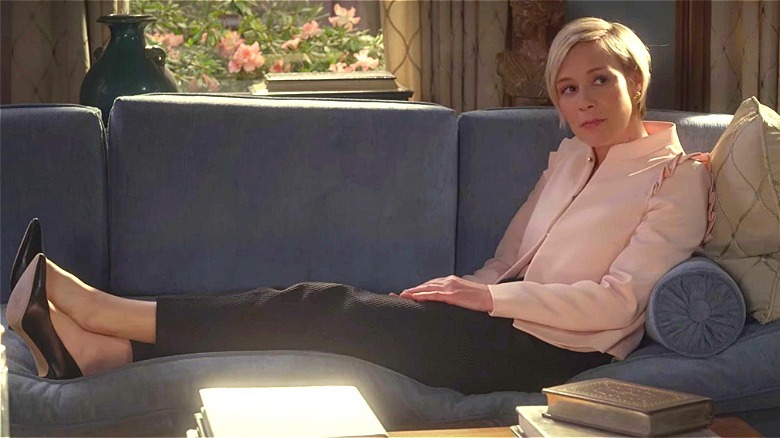 Netflix
From the moment Paris first meets Doyle (Danny Strong), their chemistry is palpable. Paris is unaccustomed to people not being afraid of her, and Doyle has no problem taking her down a peg or two. It was only natural to assume that the two would live happily ever after when "Gilmore Girls: A Year in the Life" premiered. Unfortunately for fans on Reddit, they were sorely disappointed.
"In the final season, Paris is shown to have a rocky relationship with Doyle, living in a house she hates," posted one Redditor. "Out of everyone, I feel like she deserved to have a happy relationship." Paris comes from a strict household and is essentially neglected by her parents. Her relationship with Professor Asher Fleming (Michael York) proves how desperately she needs a father figure. The comedy stylings between the two make for hilarious television, and after all her insecurities and struggles, she finally finds the path to true love. The revival showing that her marriage to Doyle has become fractured makes for a heartbreaking conclusion to Paris' story.
"In my head, they found their way back to each other," commented u/bring_back_my_tardis, still holding out hope. Other fans were quick to agree. "Yes! Definitely just a temporary separation!" exclaimed u/KtP_911. Because the passionate couple is only separated in the revival, there is always hope they can reconcile.
Danny Strong isn't too upset over it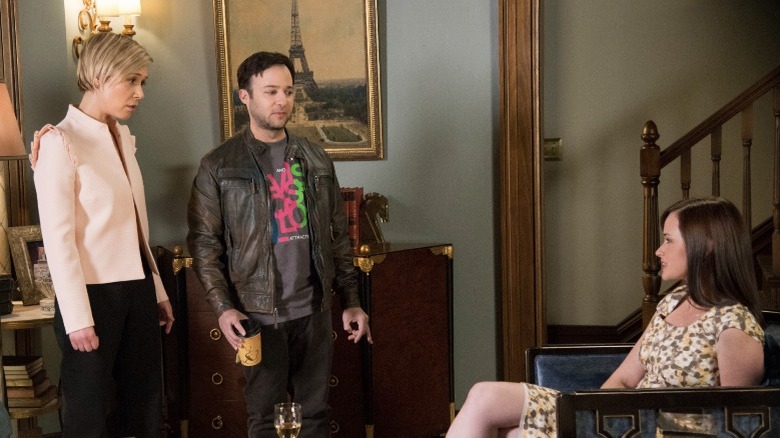 Netflix
Fans may be heartbroken over the dissolution of this marriage, but one half of the couple has a different perspective. Danny Strong has had a prolific career in the entertainment industry, from a recurring role on "Buffy the Vampire Slayer" to creating Fox's hit series "Empire" (via IMDb). And after a decade since "Gilmore Girls" ended, Strong shared with AV Club that he was more than happy to reprise his role as Doyle.
"I loved it. I love Liza so much, who plays Paris. And so to get to work with her again — and I'm a huge fan of Amy Sherman-Palladino and Dan Palladino — it was just wonderful going back to it," Strong stated. Doyle has gone from Yale Daily News editor to screenwriter, which ultimately causes the downfall of the marriage. Even so, the break-up between Paris and Doyle couldn't get him down.
"It's fictional," he pointed out, adding: "I thought it was very clever." If the person who created "Dopesick" and even wrote a couple of "Hunger Games" movies doesn't have a problem with it, who are we to argue? But if there ever is a sequel to "Gilmore Girls: A Year in the Life," as Amy Sherman-Palladino has teased, the first thing that needs to be addressed is the status of the Geller household (via Us Magazine).