The Major Gilmore Girls Character Some Fans Just Can't Stand
In 2000, "Gilmore Girls" premiered on The WB and charmed both viewers and critics with its witty, warm-hearted take on mother-daughter relationships. The long-running series followed the trials and tribulations of Lorelai Gilmore (Lauren Graham) and her teenage daughter Rory (Alexis Bledel) while living in the fictional town of Stars Hollow. Although the show ended in 2007, it continued to remain a much-beloved touchstone of the early aughts, and it found new life on Netflix and social media in 2014 (via US Weekly). During an interview with Jimmy Kimmel, Graham reflected on the enduring legacy of "Gilmore Girls," sharing, "It's crazy. New generations keep watching it."
In 2016, after years of fans clamoring for a reboot, showrunner Amy Sherman-Palladino released the miniseries revival "Gilmore Girls: A Year in the Life" on Netflix. Upon its debut, nearly 6 million viewers tuned in for the four-part installment. Three years later, Warner Bros. launched a holiday studio tour of Stars Hollow on the Burbank lot, fueling the abiding nostalgia for the cult hit. To this day, fans debate the highs and lows of the show, from who Rory should have ended up with to whether or not Lorelai was too hard on her parents.
However, despite the love that most viewers harbor for "Gilmore Girls," there remains one major character who continues to polarize fans.
Some fans find Rory insufferable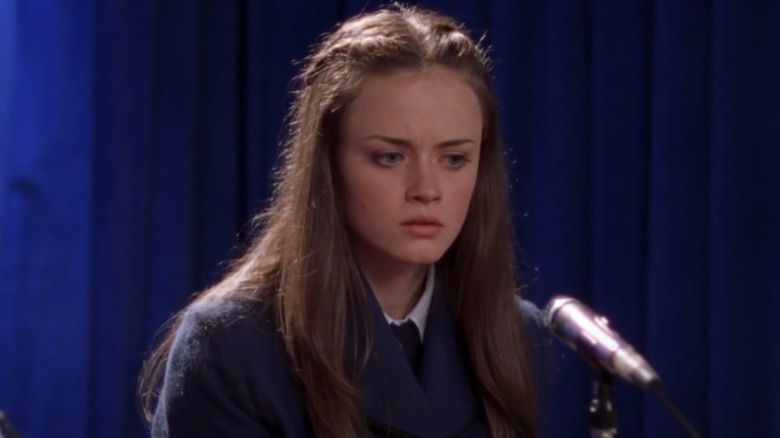 The CW
In the "Television" Reddit thread, u/Fandam_YT posted about their growing disillusionment with "Gilmore Girls" lead character Rory, noting, "The writing is still sharp, the show is still addictive. But wow, Rory really sucks." The user then outlined Rory's self-centered behavior, listing all the ways that she betrayed both her romantic and platonic relationships for her own personal interests. From cheating on her first boyfriend to repeatedly ignoring her best friend, the Redditor argued that Rory remained solely focused on herself, dismissing any inclination to come to terms with her hurtful behavior.
Other users were quick to agree, citing Rory's problematic actions as a frustrating aspect of her personality. As u/YourTextHere observed, "Rory has the worst qualities of both her parents ... which is especially obvious in the revival with how flaky and immature Rory is." They went on to note, "She treats everyone and everything with disdain."
Meanwhile, u/jlancaster86 pointed out that Rory's self-serving attributes were particularly frustrating because "she rarely (if ever) gets called out for it." Another Redditor, u/ShoutoutsToSimple, agreed and wrote that the show's blind spot toward its protagonist was the main reason why Rory's behavior was so infuriating. As the user shared, "... it drives me crazy when a character is just super obnoxious, but it's clear that the writers don't expect you to feel that way, and constantly put in little moments which seem to defend the character."
While "Gilmore Girls" persists as a fan-favorite series, it is clear that not all viewers share the same outlook on the show's core ensemble.
Even in the revival, Rory's growth remains stunted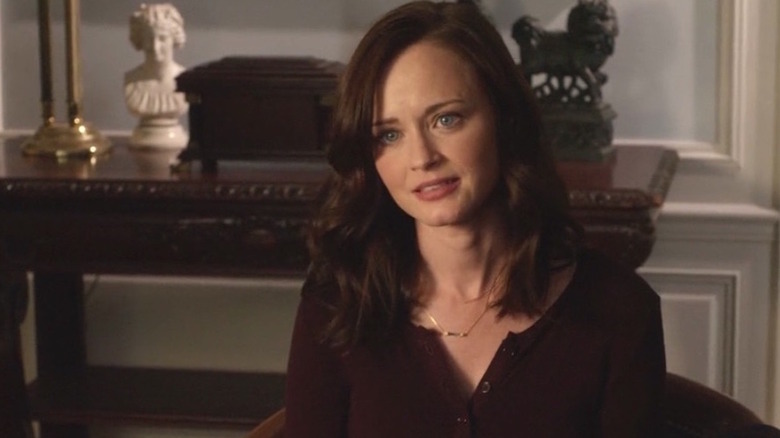 Netflix
As many of the Redditors noted, Rory's ongoing character regression — as opposed to sustained emotional growth — continued even into the 2016 revival. Throughout the four-episode miniseries, the polarizing protagonist appeared to demonstrate many of the same damaging shortcomings that had alienated viewers in the original show. As The Washington Post writer Jenny Rogers observed, "The 'Gilmore Girls' revival should kill any affection fans had for the character, who was once a revelation but now is just amoral."
Notably, in "Gilmore Girls: A Year in the Life," Rory struggles to find success in both her personal and professional relationships. Throughout the revival, she engages in an affair with Logan Huntzberger (Matt Czuchry), a surprising revelation for some fans who thought she had learned from her catastrophic cheating scandal with a previous boyfriend, Dean Forester (Jared Padalecki), in the initial series. In her review, Rogers wrote of Rory's infidelity, "Worse than being derivative, though, it makes Rory seem unbelievably callous."
Moreover, Rory, despite being in her early thirties, seems unaware of how to skillfully follow through on her writing goals. Not only does she look down upon a journalism opportunity, but she also flagrantly disregards her mother's wishes and drafts a personal book about their life. In the end, "... regret or remorse, or even self-reflection, do not seem like qualities that the new Rory is familiar with," as Rogers noted. As a result, concerns and criticisms of Rory from many fans linger to this day.